Mawkes Retractable Awning
Winner – OFPANZ 2020 Awards – Retractable Roof Structures
This client wanted a weatherproof retractable system to enclose his outdoor area, which he was creating for a new home. This area was important to him and he was investing considerably with new paving, a spa and landscaping. He had been looking at louvres, but wanted something with a small curve that could fully open up. The brief included making the area watertight, the roof was to include lighting, while the whole structure was to be aesthetically in keeping with the upmarket feel he was aiming for.
The system we used was usually designed as a lean to for these dimensions, but our client wanted a small curve over a narrow span, which created issues with the PVC tensioning. Because of this design we also had issues with water pooling, which took several trips to solve. We were asked to make matching PVC end fill panels at both ends of the structure, which was challenging given our end fill system was not designed to work with moving spline rafters. Getting the seal watertight was a real challenge for our installers, and required innovation on site to make work.
Installation space and access was limited. Taking the 8.2m long and over 100kg roll of spline and fabric onto the site in one piece required 8 people to lift this over the neighbouring wall. The attention to detail on this job was immense, right down to the lighting. Our client had a specific plan, and it included the lighting being split into 2 separate circuits, with the remote being programmed to turn them on and off separately. This job was extremely time consuming and challenging, and to make the design work required quick thinking and trying new installation methods. While this project ran well over time, and required multiple visits to fine tune aspects, our very patient client is now happy with his retractable canopy. The new outdoor area is a much used and loved.
Canopy Size
Approx 27  sqm
Winner Excellence Award 
OFPANZ 2020 Awards – Retractable Roof Structures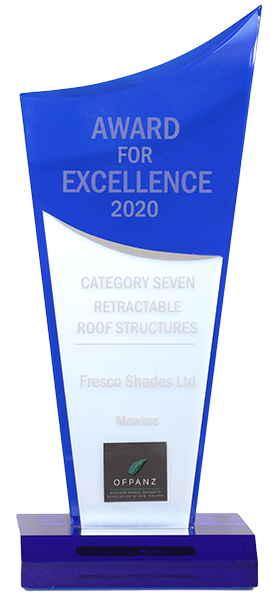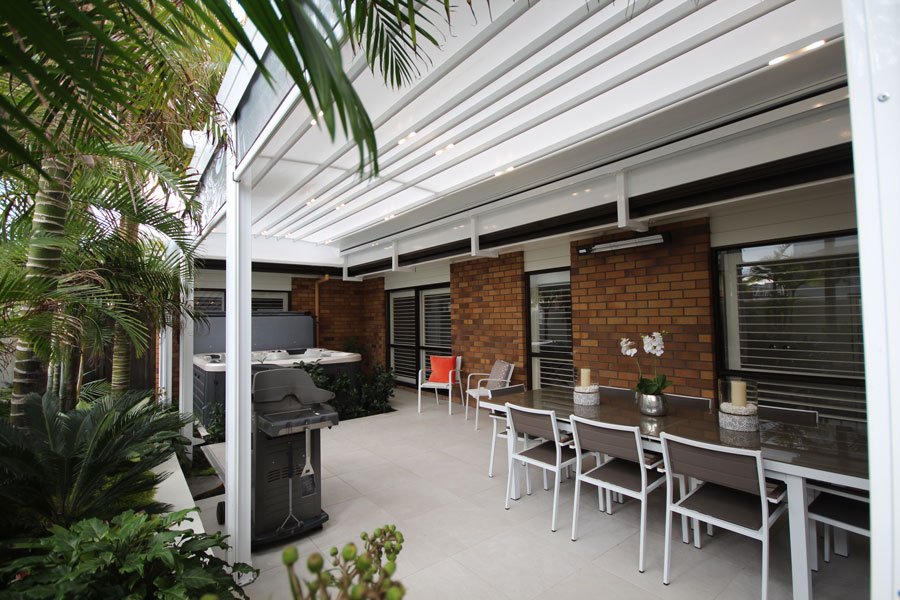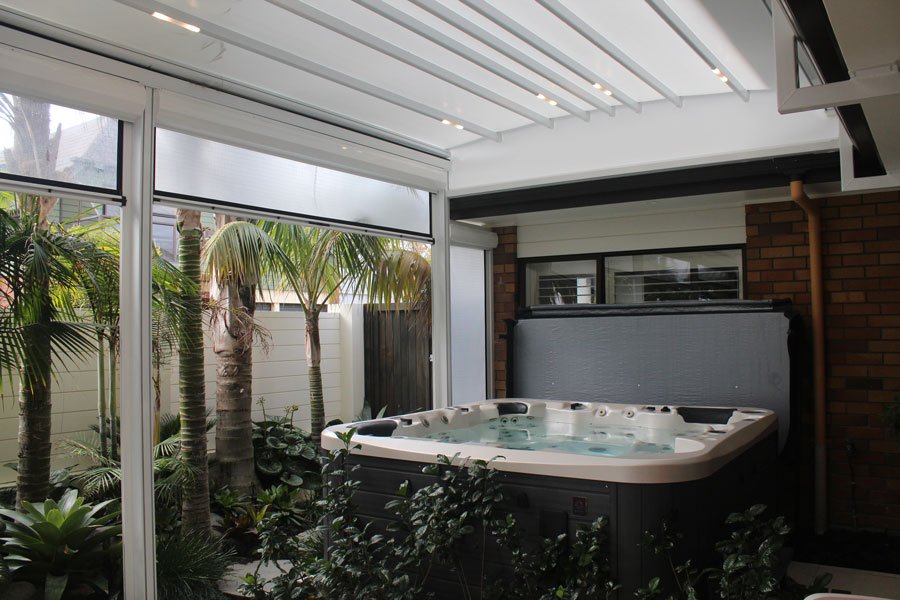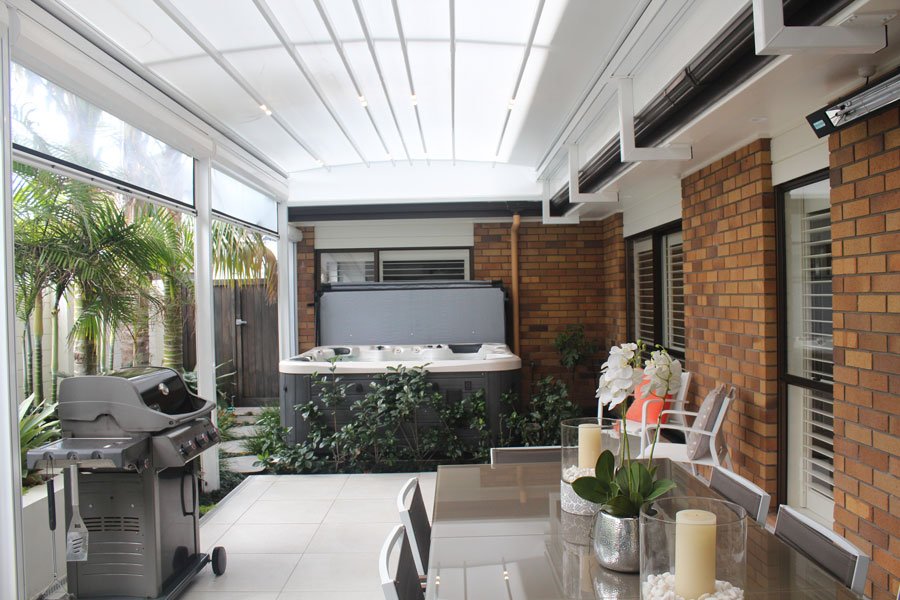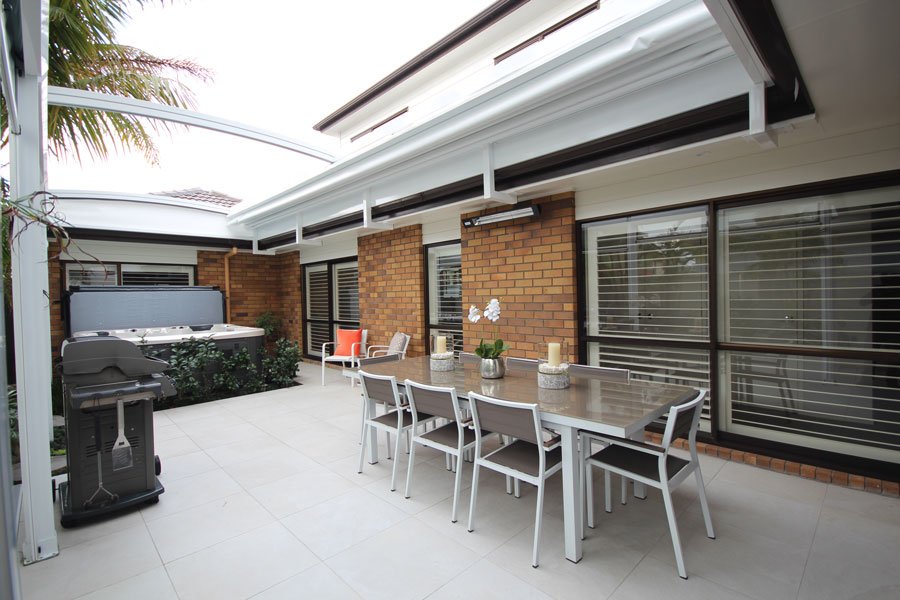 View more customer case studies
Get A Free No Obligation Quote
One of our sales reps will visit your home or workplace for a free, no obligation quote.Our reps will look at your situation, measure the space and advise how best to proceed. They will show you some fabric samples and steel colours, and discuss side screen options. Within a few days we will come back to you with a quote.