Fresco Canopies & Awnings
Reinvent your outdoor area.
Multi award winning designs, fully customised and designed to suit your unique outdoor area. For over 20 years we have been refining out multi-award winning outdoor canopy rooms. Our canopies are custom designed and built to suit your area, with a wide variety of designs to choose from.
Top Quality Local & Imported Materials
We take quality seriously. We use only the best architectural grade PVC fabric from France & Japan & durable NZ galvanised steel frame.
Proudly NZ Made for over 23 years
Fresco was established in 1998. We are proudly NZ owned, and have been providing cover for homes, schools and businesses for many years.
Multiple awards for design excellence, including 12 local and 5 international awards.
Fresco has been helping kiwis to create magic outdoor rooms for over 20 years.
Enjoy

outdoor

living

while

it's

rainy 🌧️

windy 🎐

sunny ☀️

all

year

round,

under

a

Fresco

canopy

room.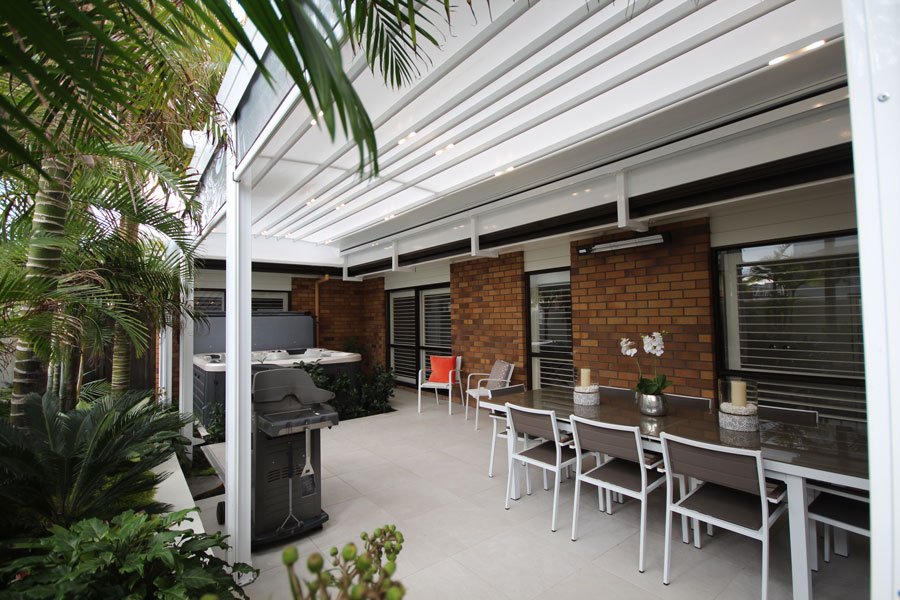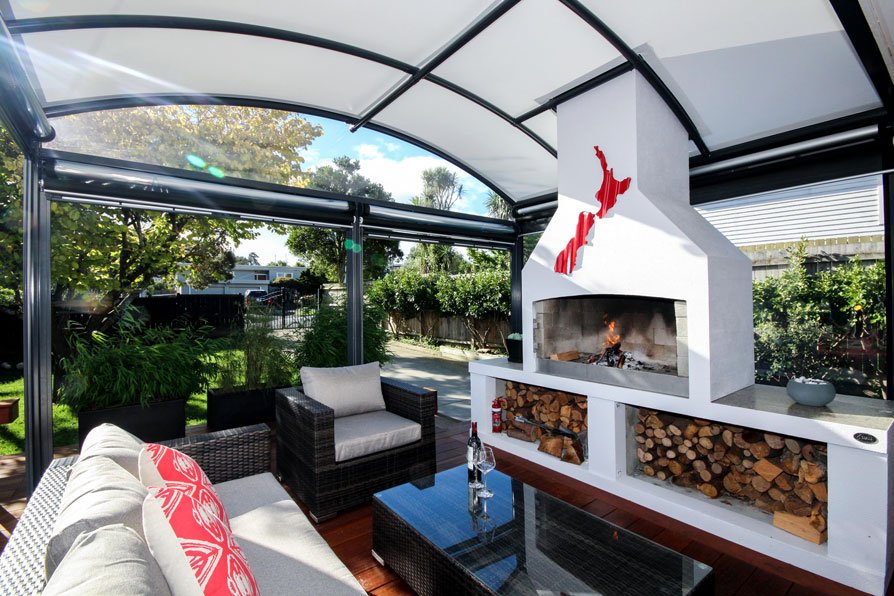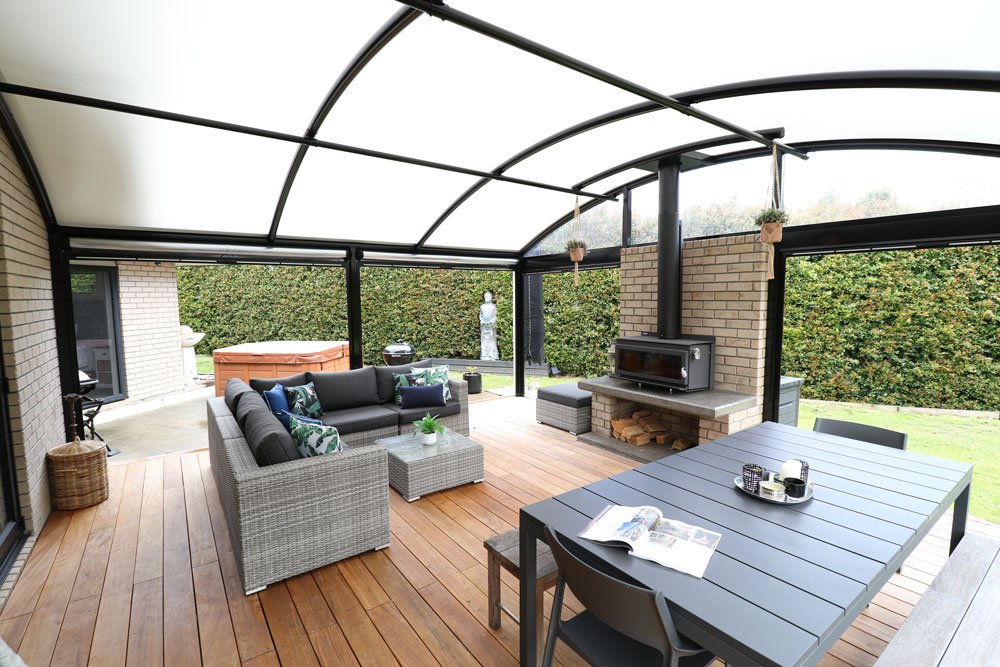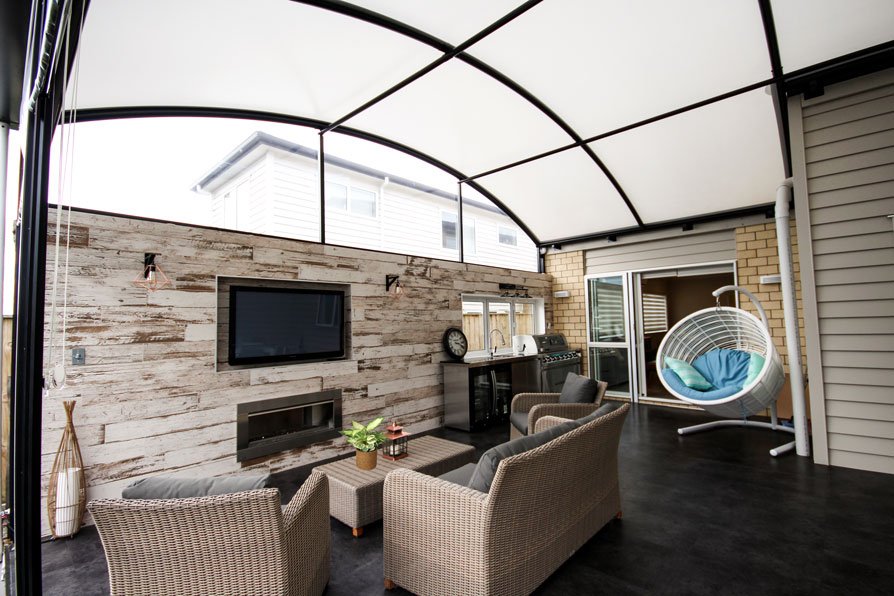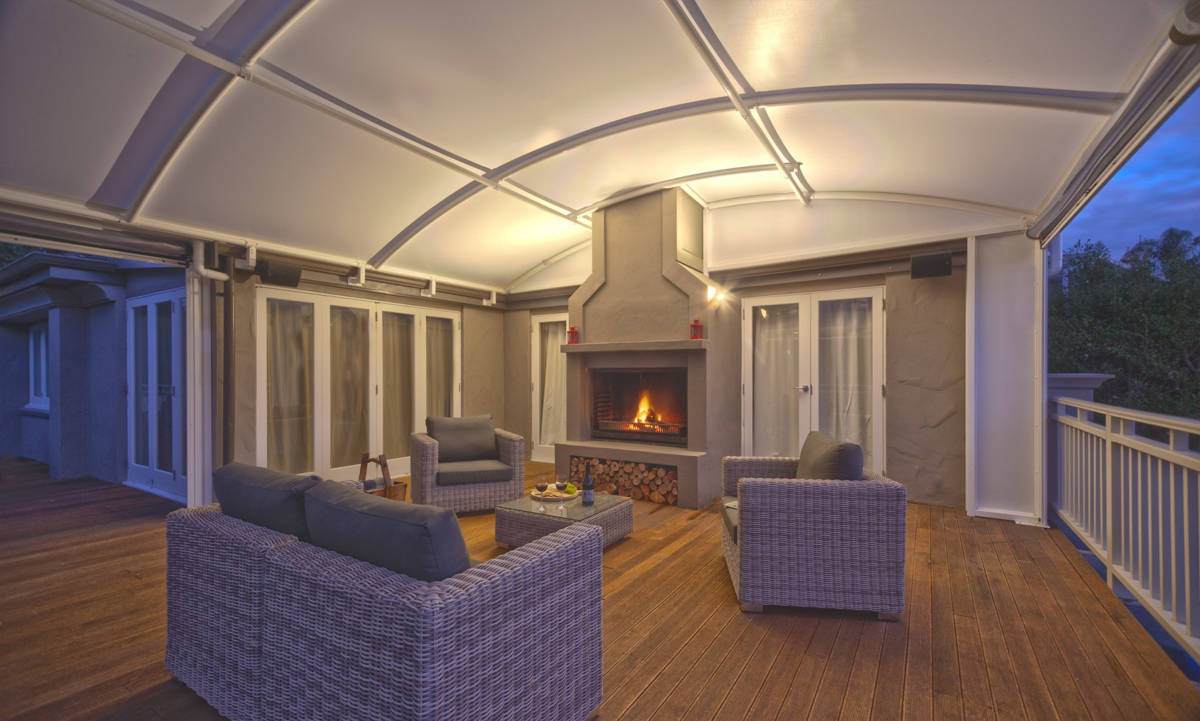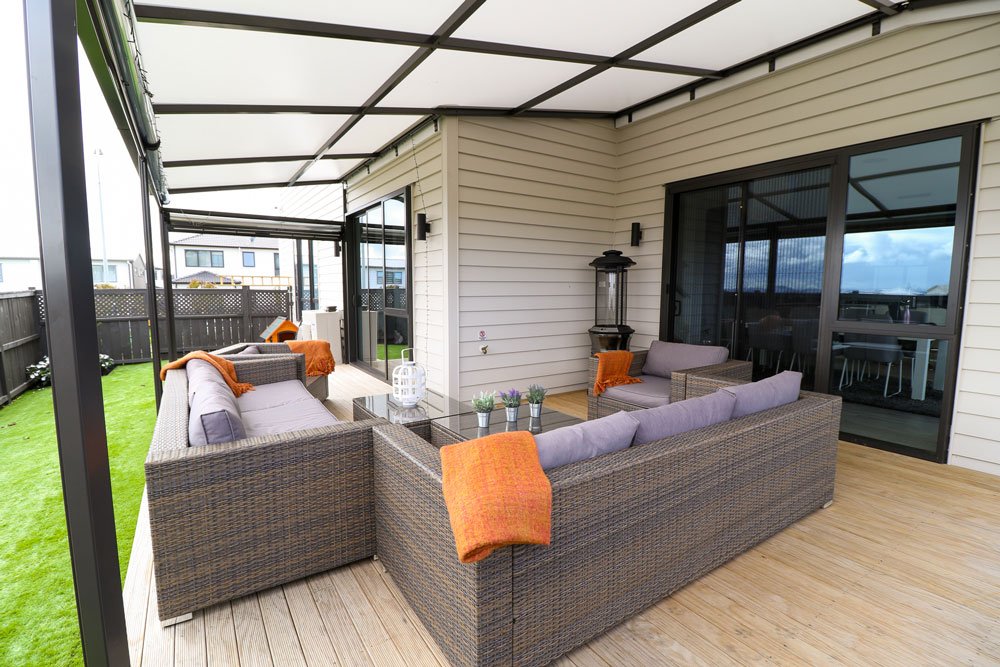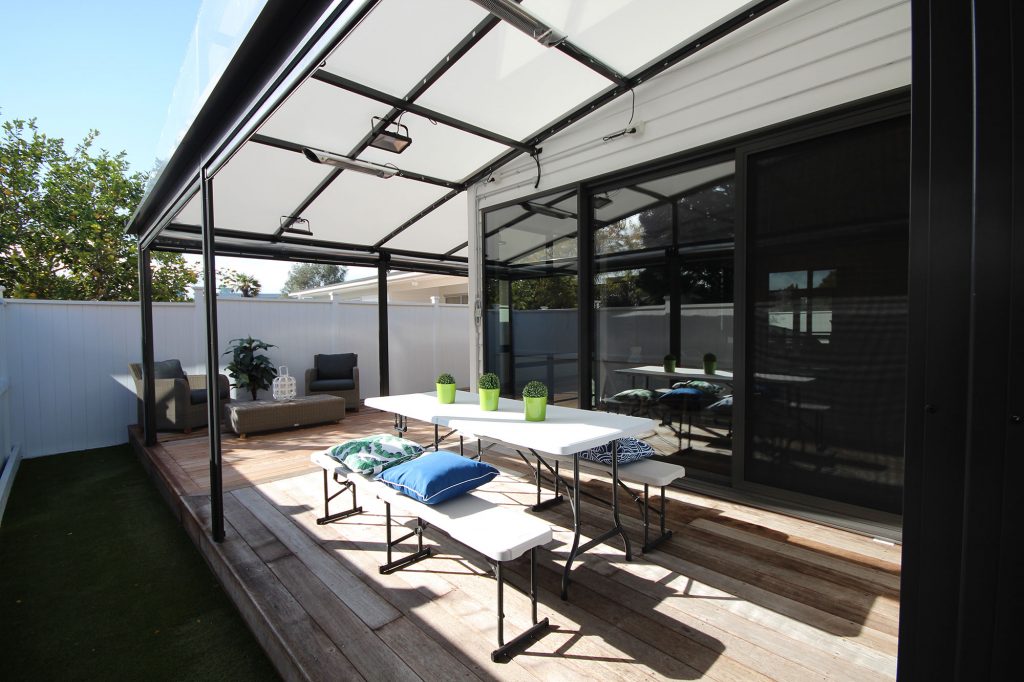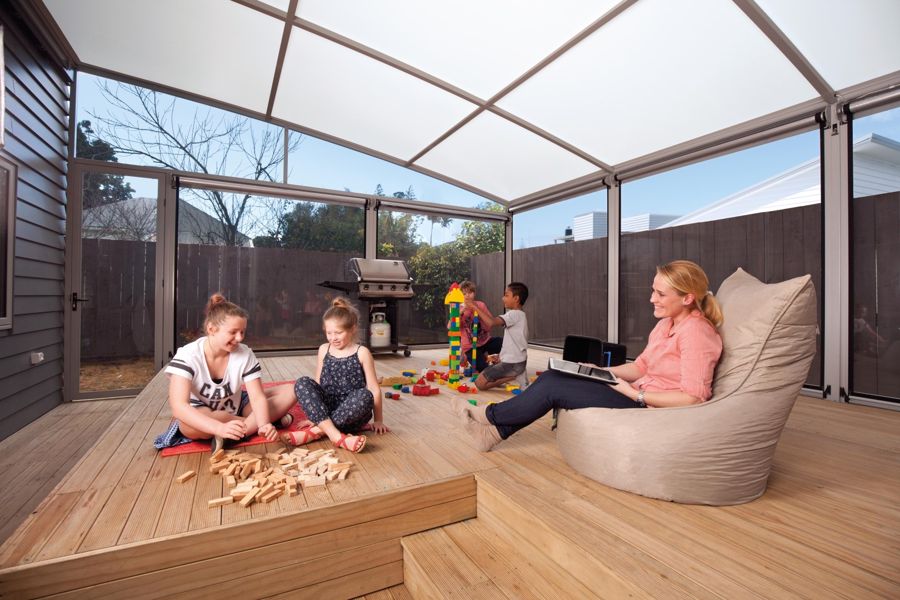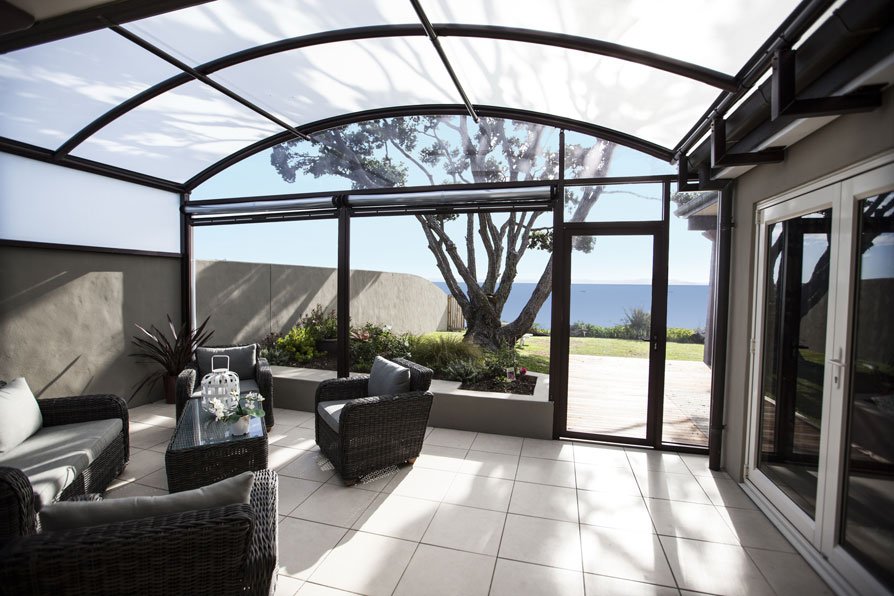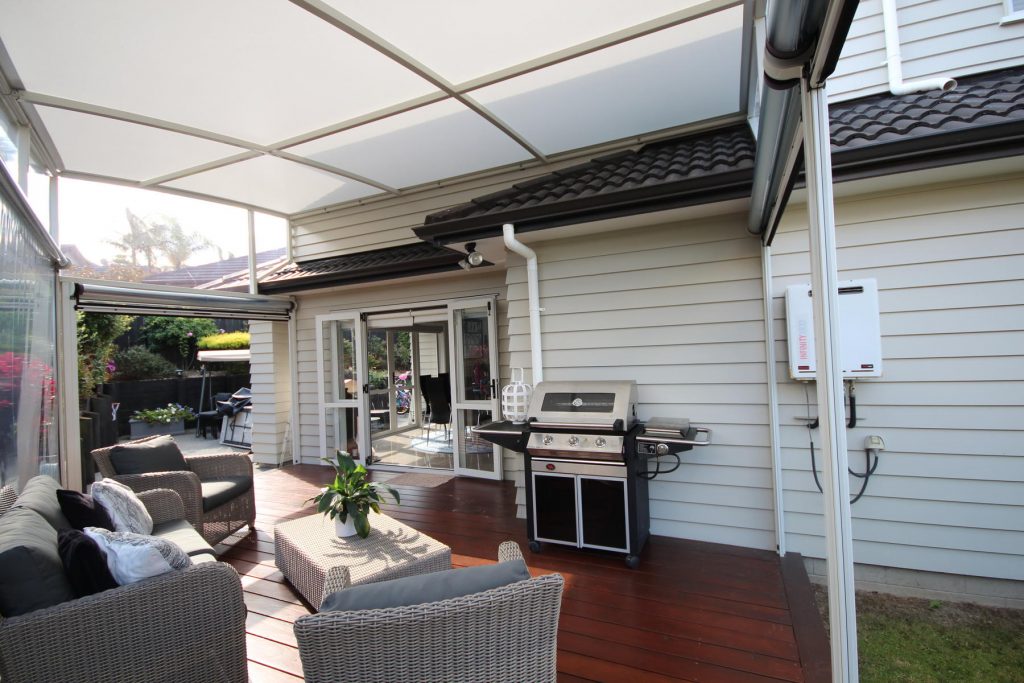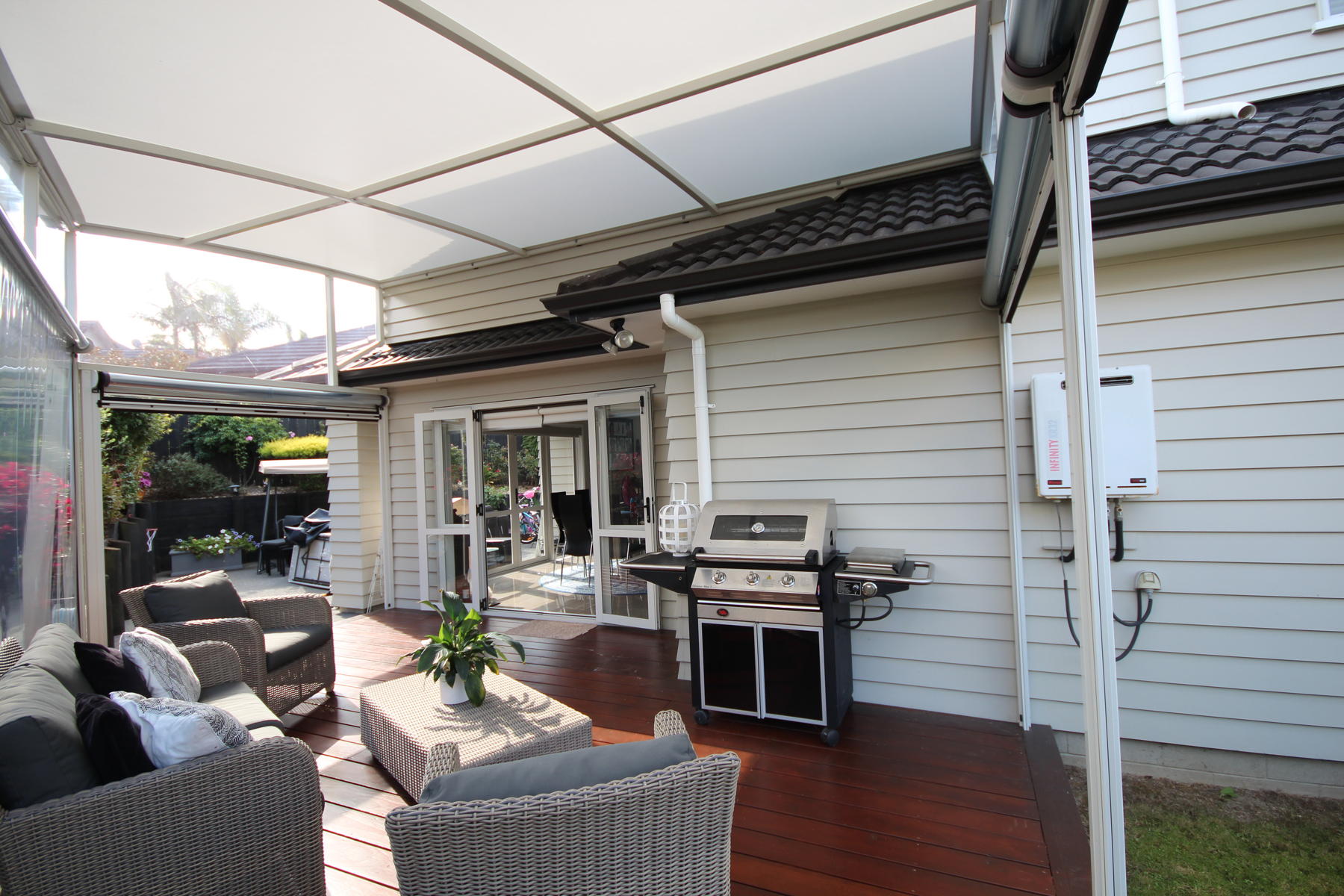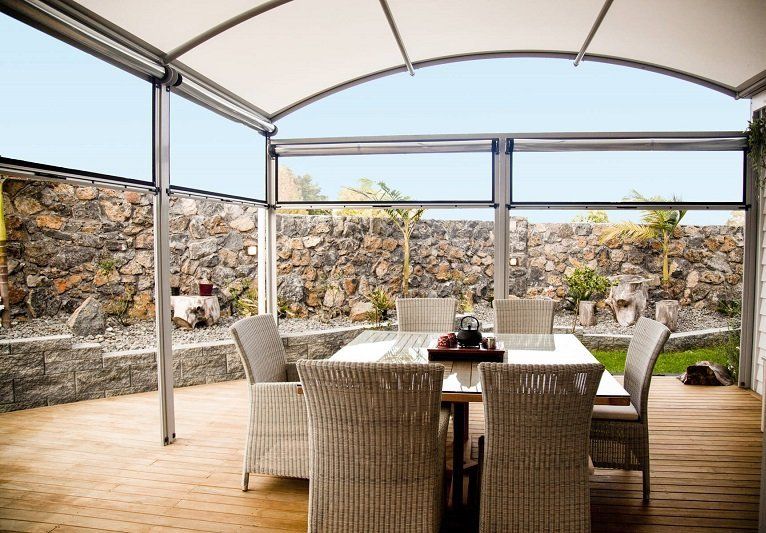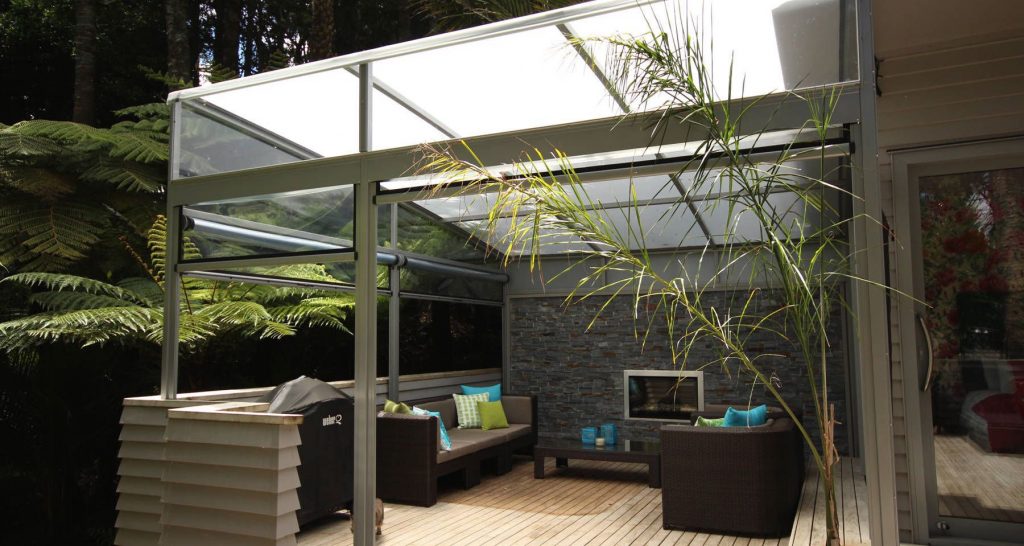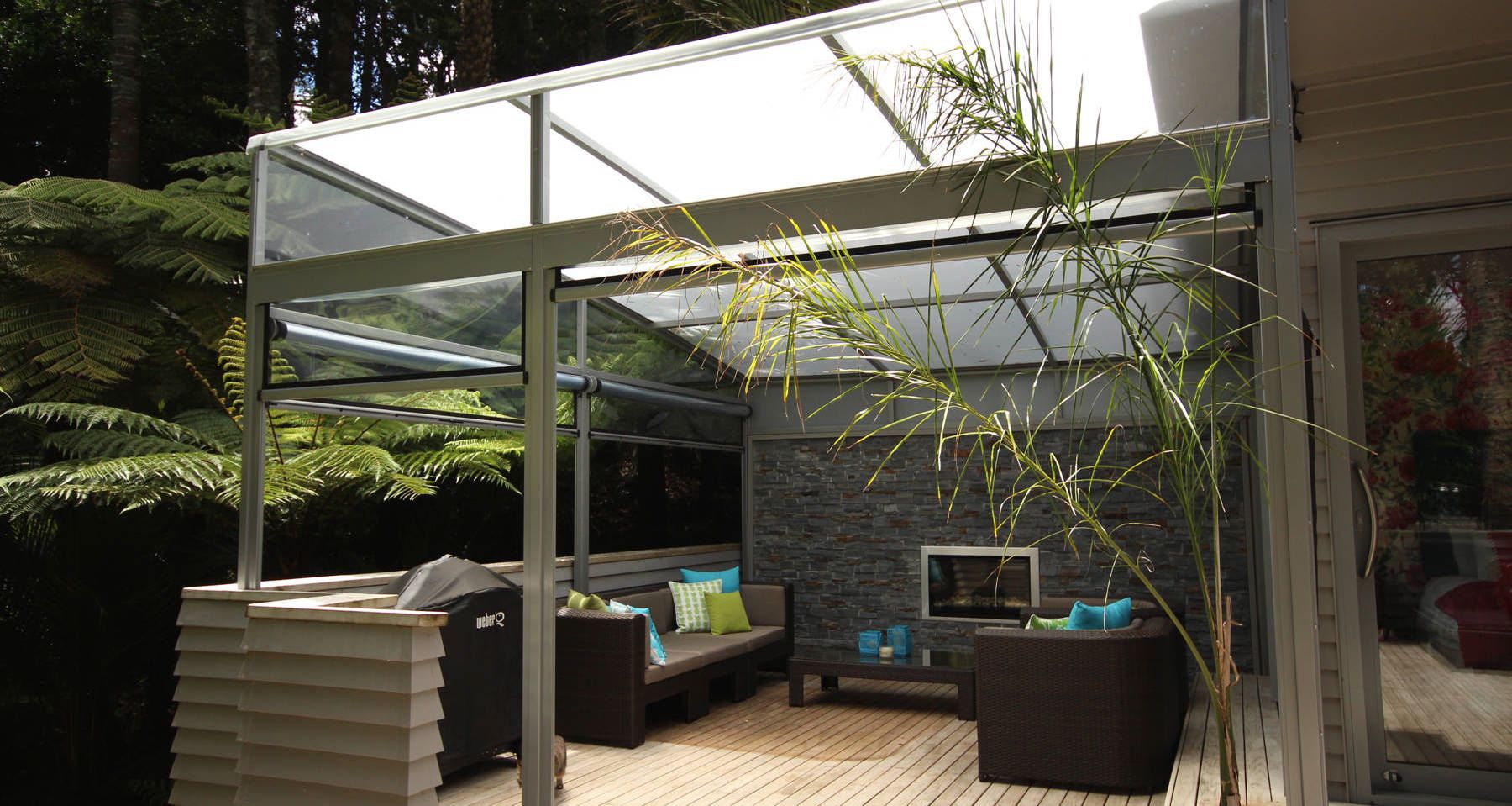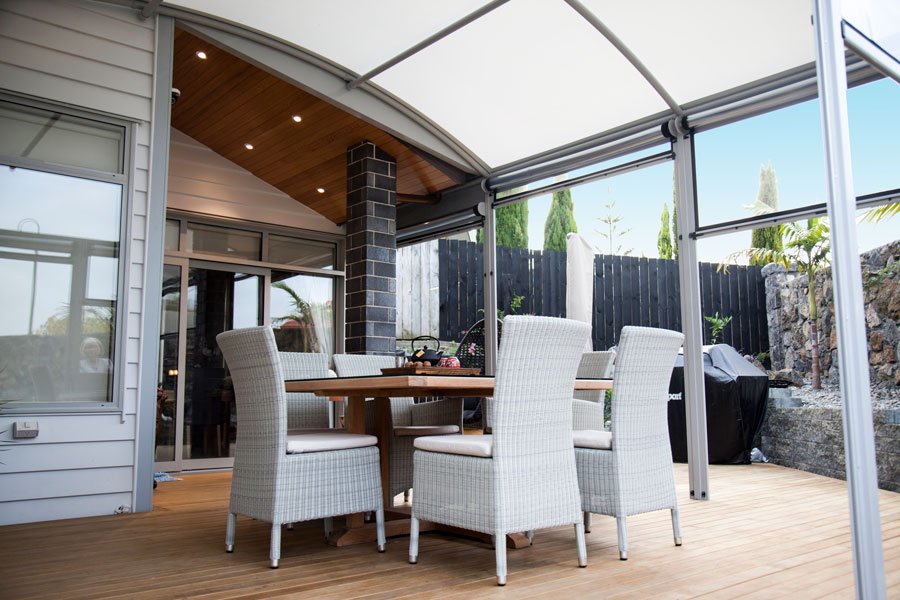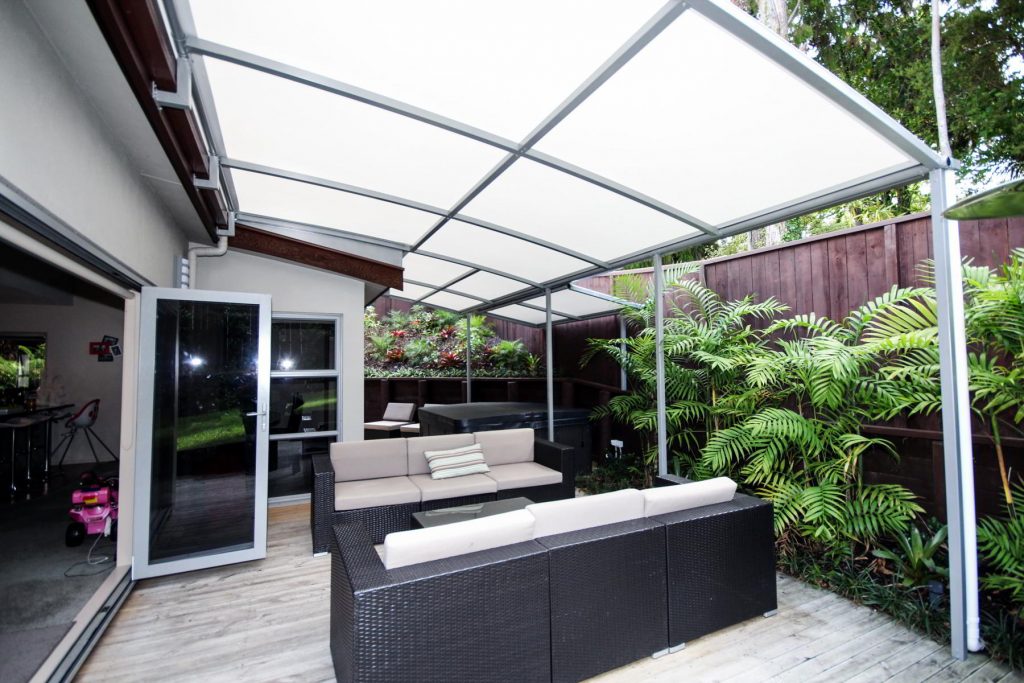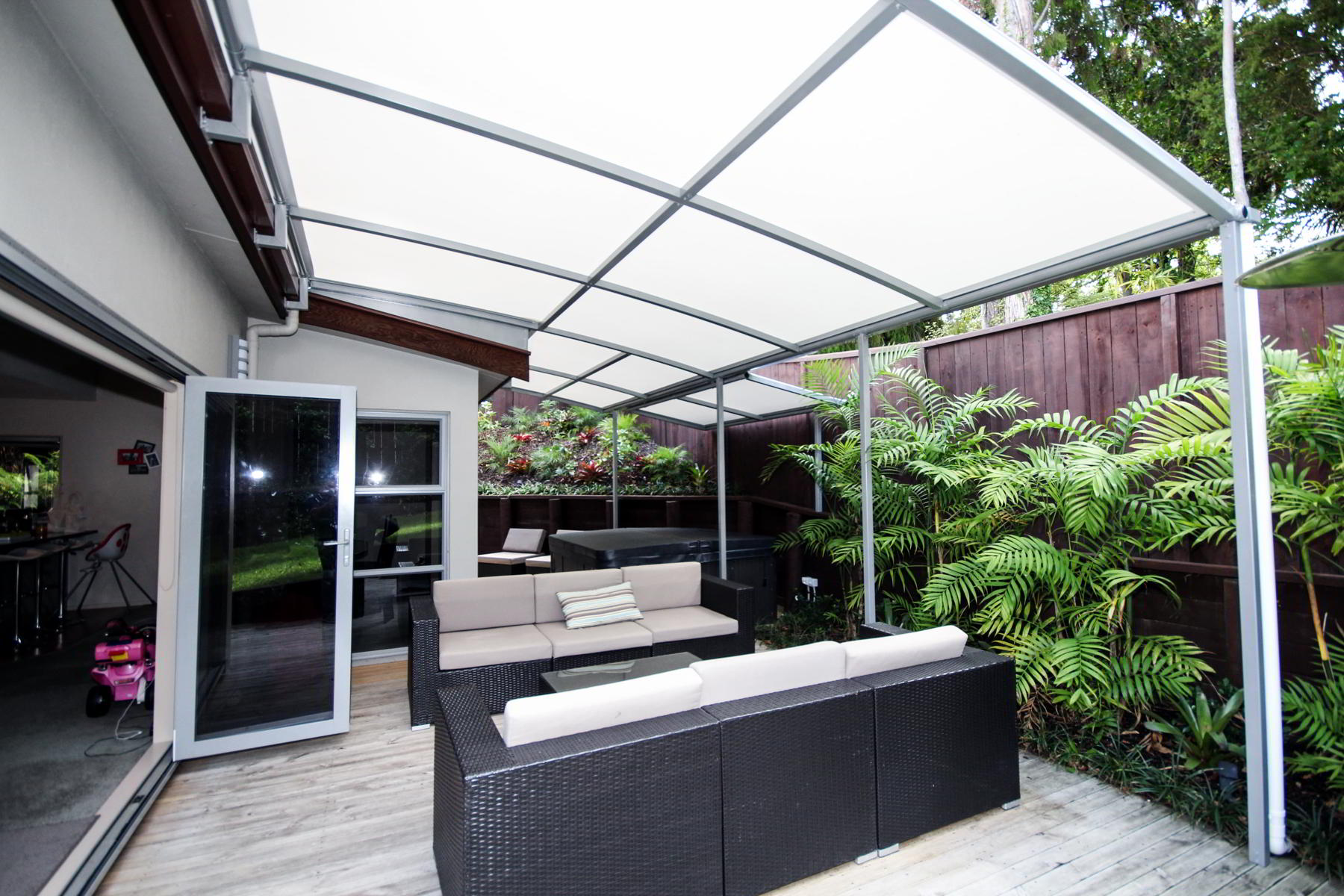 Click and drag or swipe photo to see more.
Get a free onsite consultation with our friendly sales team
Reinvent your
outdoor area
We live in a rural area and fresco were more than happy to come and give us a quote. We had several other companies come out but they seemed to be less than happy to actually do the job and seemed to find so many obstacles to make it harder and more expensive. Richard from fresco suggested some ideas and then gave us a quote. He discussed this with the designer and came up with a better design to suit our house and it was actually a bit cheaper. They came and installed the roof at the time they said and were easy to communicate with through out the process. Today they installed the curtains and I cannot speak highly enough of the whole process. From quote to installation was seemless and professional. Even cleaning up was awesome. Love our new room and we should have done it years ago. Thank you all so much.
Pete Harris
05:07 12 Aug 22
UPDATE:Fresco Canopy + Christmas lights for the win!We love the effect so much they're now a permanent feature. 3 strings of lights that can be controlled independently, so we can light to match the mood.Nga mihi nui***********Huge thank you to the team who put up our canopy a few weeks ago.What a massive difference it has already made to the way we live! We've spent more time on the deck these past weeks than pretty much the rest of the year. It keeps us sheltered from blazing sun or sudden showers (typical Auckland weather) - all the benefits of being outside without the downside. The dogs thinks it's the best!Props to Gary who did an AMAZING job with the clear curtains!It was a big job under a blazing sun and he worked really hard to get the job done.We really appreciated the great clean up job both crews did too. It's the attention to detail that makes all the difference.We are LOVING IT!!! Wish we had done this sooner.Ka kite ano. We'll be back for the final end piece and curtains early next year (in time for winter!)
Lisette Young
07:30 01 Feb 22
I felt I should write this review although I only paid my deposit yesterday and we will wait for our install. We have since found out two of our friends have had it done already with this company and both extremely happy.Richie who came to our home and helped us work out a tricky design, came up with a brilliant way to give us more outdoor area in a small townhouse environment.The company is excellent and have a proven track record over 20 plus years experience. Very professional, looking forward to the finished job now.We had four companies to quote and see our home, it was not a good experience no follow up and confusing pricing, Richie was the third one to visit and the best that's why we confirmed our order with them.Thanks for your professionalism. Regards Keith
Keith German
03:17 28 Jan 22
Great product, the canopy is very nice and side curtains so neat and well done. Great service too. Recommend.
Susan Swart
02:27 27 Jan 22
The canopy has been installed and we are still waiting for the shades to be installed. At this point we are over the moon with the quality of the product and the quality of the work of the installation team. We are so glad that we chose Fresco to do the job. Friends and family who have seen it are all very impressed with the briliant outdoor space that we now have. Thank you Fresco.
Butch Rothman
17:14 16 Nov 21
Richie and the team at Fresco Shades were wonderful to deal with throughout the build process and the finished product reflects their award winning workmanship.
Terry Chandler
22:43 16 Oct 21
Good example of product and workmanship to view on-site. Good information available in a number of forms pictures catalogues etc solid history and award winning designs
Richard Supple
07:50 23 Jul 21
Installed fresco shade with full enclosure recently. I must mention Oliver from Fresco in the North Shore. He is such a pleasant and knowledgable salesperson. His service has been awesome from the start right through to the installation . He also went out of his way to fix a small problem to our satisfaction . Fresco and Oliver was also helpfull to resolve a small leak that appeared after a few months. Awesome service from Oliver combined with the quality products from Fresco will ensure that i can enjoy my outdoor area for years to come . Thanks guys . I highly recommend Fresco .
Ronald Williams
07:44 09 Jul 21
One very very happy customer! Prompt response to my issue, which turned out that it was not related to the canopy itself but my dirty gutter. Very professional! Thank you very much Richard and colleague for handling the whole issue professionally. Thank you Fresco Shades for a job well done! I am enjoying the shade every moment, come rain, come sunshine.
Romana Hokoza
23:25 26 Apr 21
Really pleased with Fresco Shade's professionalism and responsiveness. Installation and after sales support have been great!
The room looks great!! We have been really impressed with the entire process and thank you for everything - it has been far too easy which has been great!
Jen Harvey
00:26 07 Dec 20
Thank you for installing the structure today. Even without the sides we love it. So happy we went with your company especially as we had an angled deck. Thank you so much for supplying a great product and within your promised timeframe.Your efforts are much appreciated
Ann-Marie Anderson
22:44 15 Nov 20
Our rep Scott from Fresco was very helpful and friendly. The installation was stress free. Thank you fresco team for the new lovely Canopy.
"When others, came, looked, pulled a figure out of the air and left ,Fresco got the job based solely on your professionalism and attention to detail, most importantly your ability to listen, communicate, suggest, innovate and adapt without complaint to changing requirements .The initial installation was quick, professional and to a very high standard as was the second installation of the side panels. Please pass on my thanks to all involved inclusive of the sales staff to the account staffValue is where the cost equals the benefit, we personally are both extremely happy with the service, the product ,the installation and the craftmanship displayed."Kind RegardsPaul and Robyn
Paul evans-mcleod
02:37 27 Jul 20
Very helpful and supportive after so many years since installing our carport canopy. Even provided end caps as requested. Thank you.
Namir Amso
21:39 01 Mar 20
Fantastic team to deal with. World class service and product.
We got Fresco Shades to install Sharma arch canopy complete with clear blinds and a clear door. It looks just awesome. I'm glad I made the right choice of selecting Fresco shade products. There service has been absolutely fabulous right from day one when we got Jackie to come and measure up the area. On the production side Sam has been great in organizing her production and last but not the least the installers were amazing. They have all done a great job and will recommend then to anyone. Five star rating from us.
Ananda Das
06:44 03 Sep 19
I would like to commend the entire Fresco team, from initial contact right through to final installation , the team were friendly, polite, punctual and accommodating. Special thanks to Oliver, Gary and Leigh - excellent work all round. We were referred to Fresco by satisfied customers and we in turn will be offering positive comments to our visitors and friends
Grant Parker
23:08 02 Sep 19
Have been dealing with Fresco for over 9 years always obliging in repairs or advise on new builds that we are undertaking. Great guys to have on your side. Great designs for builds for enhancing the outdoor areas
Werner Muller
03:48 22 May 19
We are very happy with the great product and excellent customer service from Fresco, thanks
Lia Wongsohardjo
08:18 17 May 19
Hendro Wongsohardjo
08:10 17 May 19
We recently had a "Fresco" canopy put over our deck - I have to say the whole experience was very pleasant - The standard of workmanship was very good, the installation guys even swept down our pathway after the the job was completed - The entire project was on time and the price given, was just that, no hidden extras - I would recommend this company to anyone - Good people and good to deal with - I would use this company again should the need arise
Don McKenzie
01:51 08 May 19
Could not have asked for better service. Well done!
Glen Wallace
23:15 05 May 19
Fantastic team to deal with. Cannot fault your company. Keep doing what you're doing. All interaction with the staff has been excellent.
Tineke Palmer
01:24 03 May 19
Your installers are absolutely great! We had a huge Fresco Shades installation at our previous house, and when we planned our new house we just knew that we wanted a conservatory built by Fresco Shades.
Johan and Alta Vos
08:05 10 Apr 19
This is the second house we have put a shade on. The guys worked no stop all day to get it installed for our party the next day. Super happy with result, and have used it very day over the summer
Jarrod and Philippa Baker
05:05 10 Apr 19
We are very happy with the overall process from start to finish. Tomo was extremely helpful and prompt with his emails. The canopy exceeded my expectations and I am very happy with the final product. Thank you to everyone involved.
Isabella Hormes
03:59 09 Apr 19
I had the opportunity to meet and work with the Fresco team, Richard and Megan as owners were tremendous and the sales team were very professional and capable. I would definitely recommend their product, it seemed to fit a range of different situations and was built with quality.
Nick Allan
21:06 08 Apr 19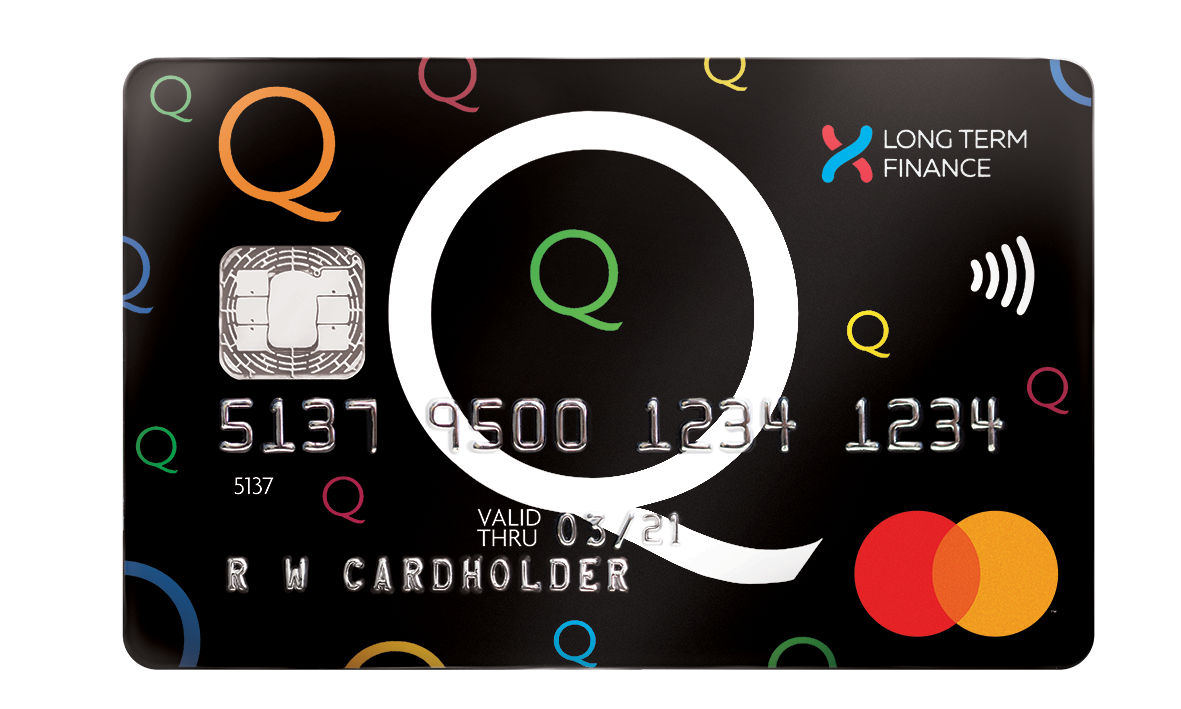 Interest Free Terms Available!
We accept Q Card*, Mastercard (including Farmers Mastercard & Flight Centre Mastercard), Visa – or you can pay online to our bank account.
*Lending criteria, T&C's apply.