Get ready for autumn & winter with these creative outdoor area & patio ideas
While we've enjoyed a long run of hot weather, cooler weather is on it's way! However, this doesn't automatically mean an end to outdoor fun. By cleverly adapting your outdoor spaces to work harmoniously with cooler climates, you can enjoy your patio & deck all year-round.
1. Use Zoning To Make Large Spaces More Intimate
Begin by arranging garden furniture and seating to create more a personal layout, making it easier to share a blanket! Incorporating raised flower beds and other foliage can also provide shelter from cool breezes. 
2. Add a Ceiling To Bring Indoor Comfort Outdoors
However much we love the outdoors sometimes you cannot beat the comfort of a fully or partly enclosed structure! The options are endless, with a pergola providing a semi-enclosed aesthetic when paired with climbing plants. For a cosier feel, a conservatory or canopy awning offers a temperature-controlled space to relax and unwind, still bringing the outdoors in without sacrificing comfort.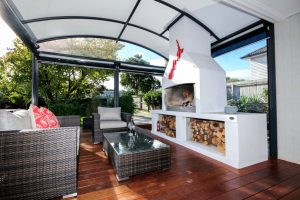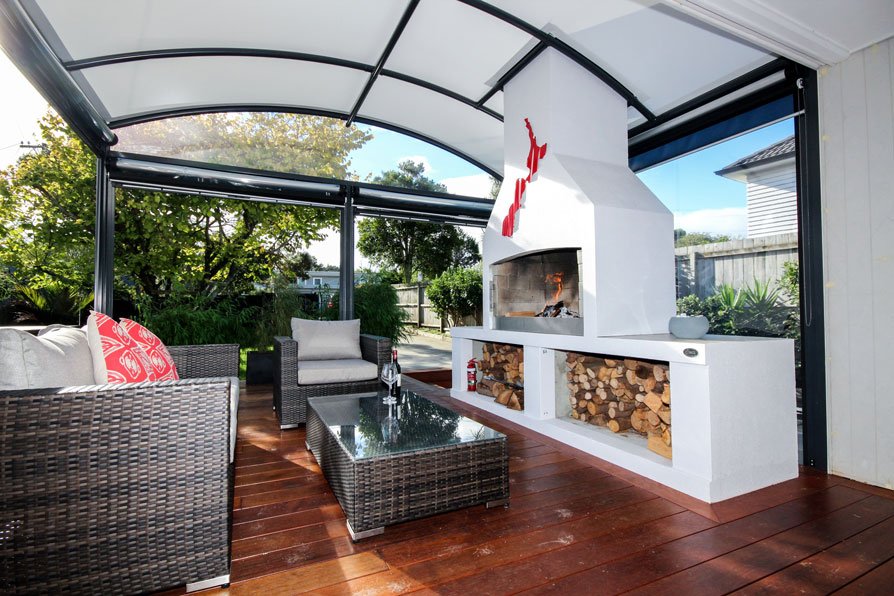 3. Illuminate Your New Decor With Outdoor Lighting
Perfect for a cooler winter's eve, lighting transforms an outdoor space into an inviting retreat by giving the perception of warmth. There are multiple options for outdoor lighting, including:
String Lighting – excellent for overhead or along walls 
LED Strip Lighting  – for steps or borders, or attach to your canopy arch for instant ambiance  
Lanterns  – ideal for flexible placement 
Uplighting – for premium aesthetics to illuminate walls, entrances, water features or pools 
Installations – such as furniture or pots and planters 
Again outdoor lighting doesn't need to break the bank to look great and increase the kerb appeal of your home. 

4. Use Outdoor Heating To Stave Off Those Chilly Nights
Sometimes there is no avoiding the inevitable – for an outdoor space to truly be inviting it needs an outdoor heater! Depending on whether you opt for an enclosed "outdoor room" or a more open space, there are plenty of options that are sure to keep you comfy, including infra-red heaters for targeted warmth, a classic propane patio heater or a more organic natural fuel fire pit, fire bowl or chiminea. Ventilation and a good supply of firewood are important considerations for some options.

The Final Word
Your outdoor space is yours to fully utilize – 12 months of the year – whatever the weather. Incorporating some clever and cost effective tactics, such as zoning and lighting, can reinvent your backyard into a new relaxation space and increase kerb appeal for less.