Red Beach kindy had an outdoor area that didn't get a lot of use as it was exposed to the elements. The brief was for a waterproof canopy, to create a sheltered outdoor play space for the children. They put some pressure on regarding the timing, which created a lot of stress as this job entailed both building and resort consents – and the job had to be completed before the start of the new year. The biggest challenge with this project was finding suitable attachment for the posts. Under the rubber matting there was a layer of aluminium checker plate, which rested on top of the deck structure. These had to be cut for the posts to pass through.
All posts had to be dug by hand as there was no access for machinery, and the space was extremely tight. Only one post could land on the deck, all the rest had to go into holes or onto the sub strata. Drainage was an issue, as we had to connect the downpipe under the deck to the back of the building. The installers had to crawl commando style to get under the deck! The high wind zone required extra engineering – between the engineer and the council this project dragged on and the customer was high maintenance as we tried our best to push the job through. Installation took 4 days and there was absolutely no room for any mistakes as it had to be completed by opening day.
The children are happily playing outside even through storms and staff don't have to keep moving the furniture as the weather changes. The head teacher commented that staff and children are cooler, less stressed and tired at the end of the day, which was an unexpected benefit. She is more than happy with the final result, and this job will lead to referrals.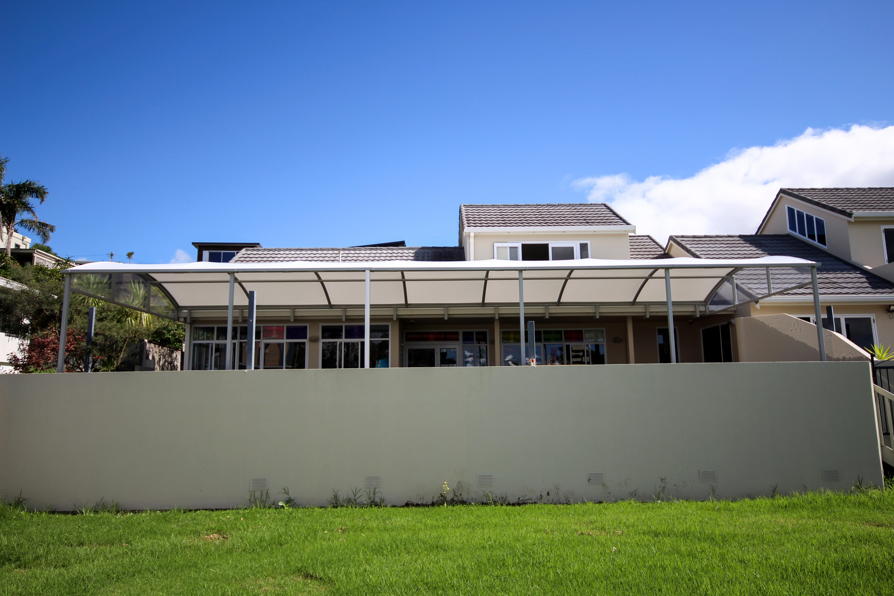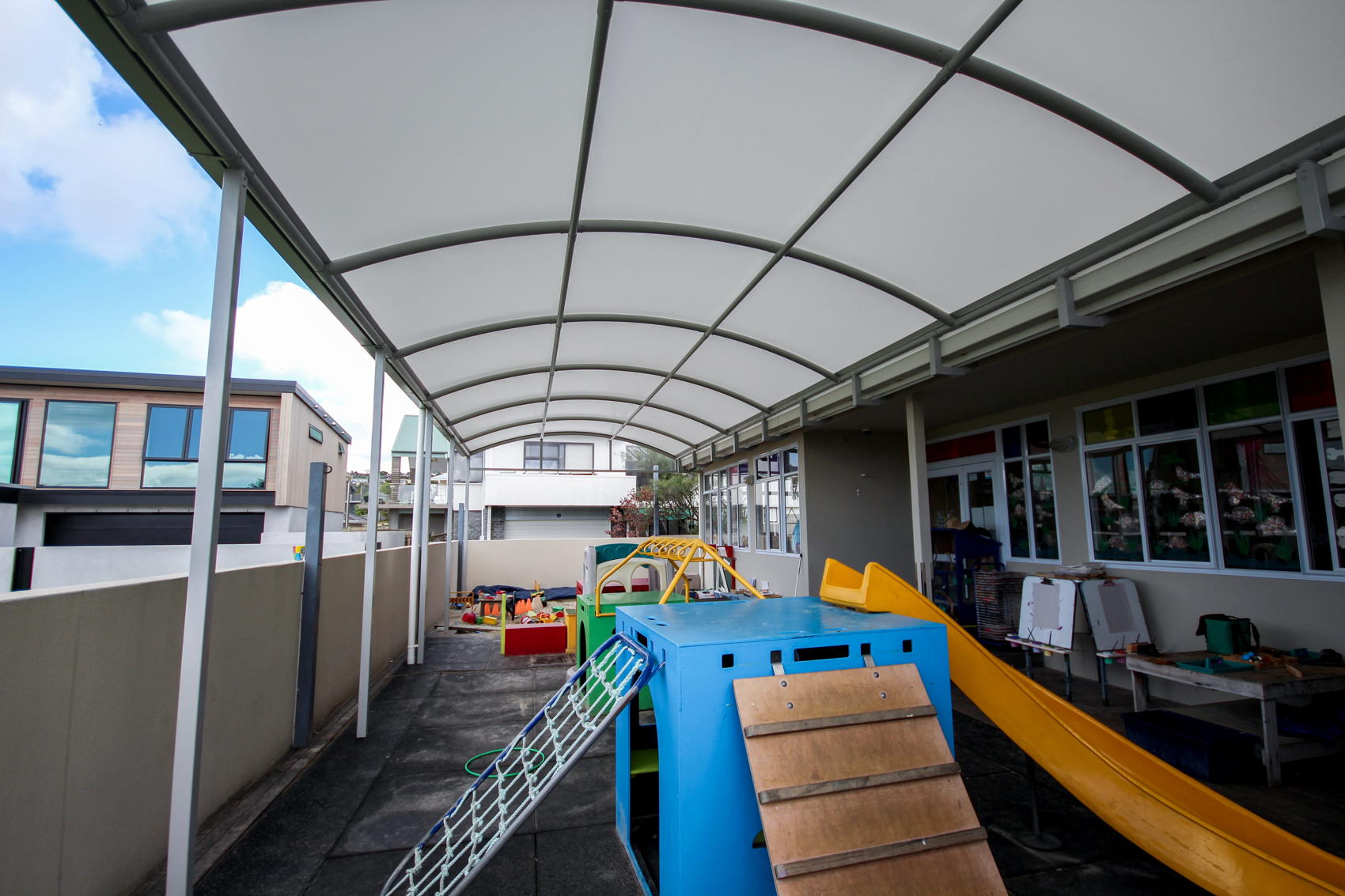 View more school & kindergarten case studies
Outdoor Play Areas Your Students Can Use All Year Round, In All Weather
One of our sales reps will visit your school or kindergarten for a free, no obligation quote.Our reps will look at your situation, measure the space and advise how best to proceed. They will show you some fabric samples and steel colours, and discuss side screen options. Within a few days we will come back to you with a quote.