OFPANZ 2019 Award For Excellence - Tension Structures (51 SQM to 100 SQM)
2019 International Achievement Awards (IAA) in the Commercial Awnings & Canopies <93 square meters

This kindergarten already had an existing shade structure with a polycarb roof and some very ugly curtains. The owners had decided to tear down the old canopy, replace the deck – with eco deck, revamp the roof and gutter, and modernise the look with a new and larger canopy. The deck was very much an extension of the building, and the brief was for a modern looking sheltered area for the kids to play and keep a lot of toys and learning aids.
Initially we had plenty of time to plan and install this kindergarten canopy, but it came down to the wire thanks to builders holding up progress. The design was complex, the pressure was huge and there was no room for any mistakes if we were to complete this on time for the opening. The result has transformed the space, and cemented an already good relationship with this client, and made some little customers very happy!
Awards
OFPANZ 2019 Award For Excellence – Tension Structures (51 SQM to 100 SQM)
2019 International Achievement Awards (IAA) in the Commercial Awnings & Canopies <93 square meters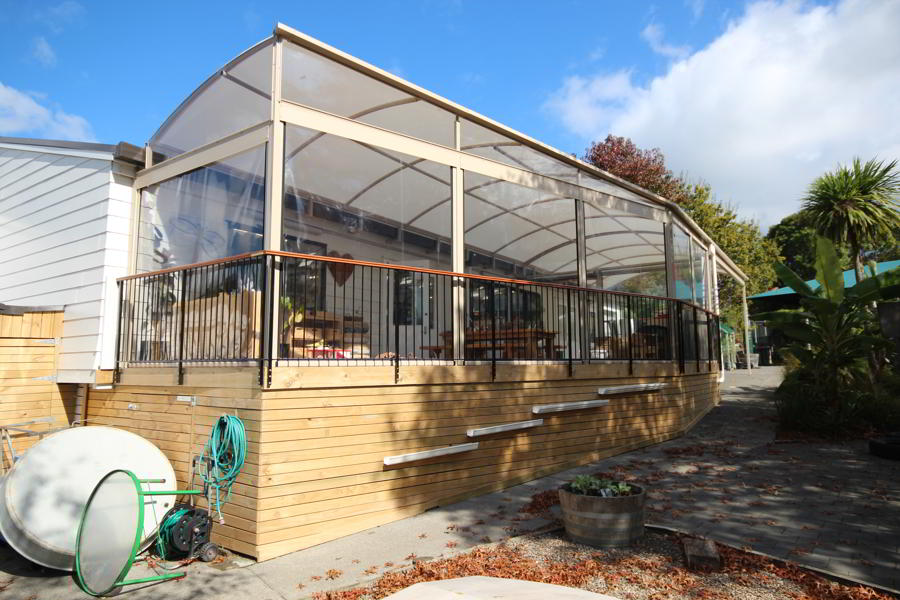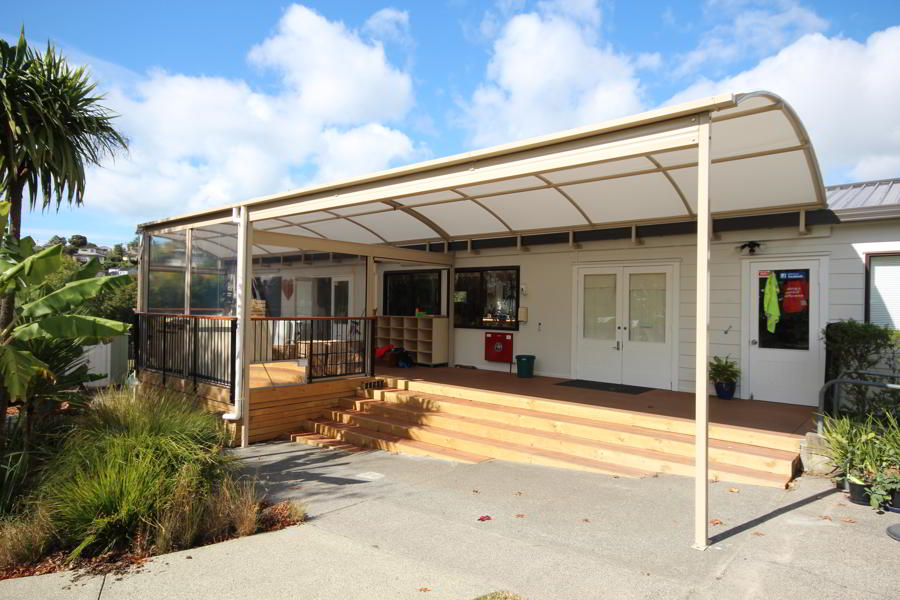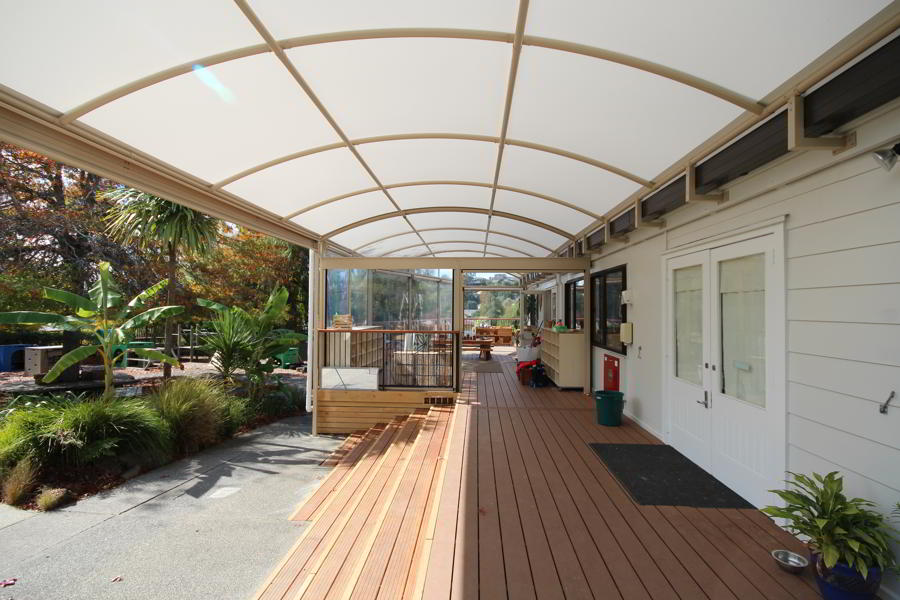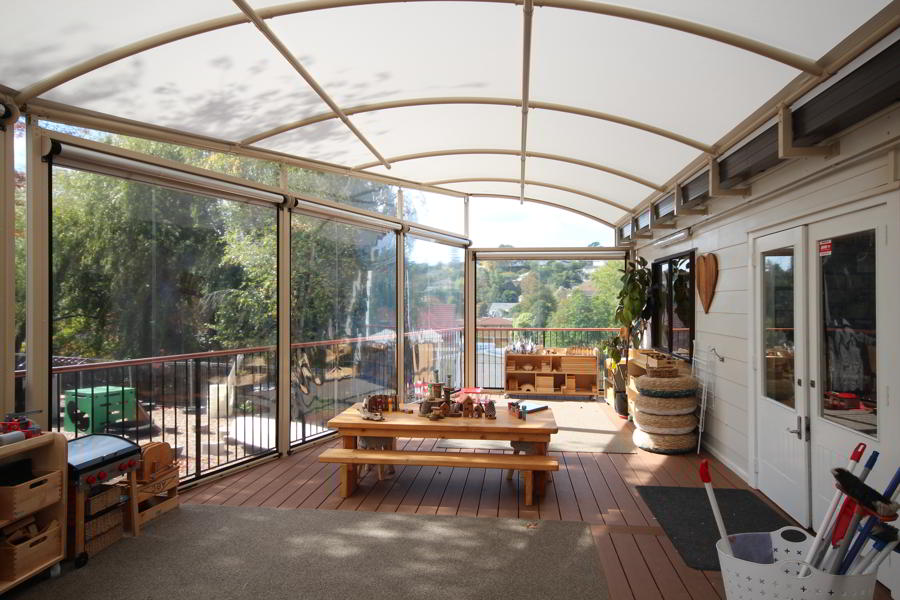 View more school & kindergarten case studies
Outdoor Play Areas Your Students Can Use All Year Round, In All Weather
One of our sales reps will visit your school or kindergarten for a free, no obligation quote.Our reps will look at your situation, measure the space and advise how best to proceed. They will show you some fabric samples and steel colours, and discuss side screen options. Within a few days we will come back to you with a quote.