This primary/intermediate school, built in the 1970's, had 2.5 hectares of grounds but insufficient sheltered spaces for pupils. Their brief to us included; creating extra space outdoors that is sheltered from the elements so that pupils can eat outside, also to create an 'outdoor classroom', shelter from the rain when walking from the classrooms to the office, and to make the adjoining classrooms cooler in summer. Overall they needed to generate more usable space outside in a cost effective manner. Mostly our canopies are square or rectangular, but as can be seen from the photos and video, this school had an angled back wall and gutterline. The length of the canopy was not an issue, but at the half way point, the canopy had a bend in it, which meant our fabric panels had to be designed to taper inwards, and special brackets and connectors designed to fit. Added to the challenge was the location (Hamilton), which meant logistically this was not an easy project. It entailed many trips to Hamilton to check measurements and attend meetings with the client.
Our sales rep had to organise for the entire school board to visit another school project installed by us in Auckland, and convince this rather intimidating audience that our product would meet their needs. Initially they were convinced that Polycarbonate was their best option. Once their Ferrari PVC canopy was installed, the board were thrilled with the result, and this group of private schools have now become one of our largest customers. We have completed canopies at three of the schools within the group, and there is more potential to grow the business.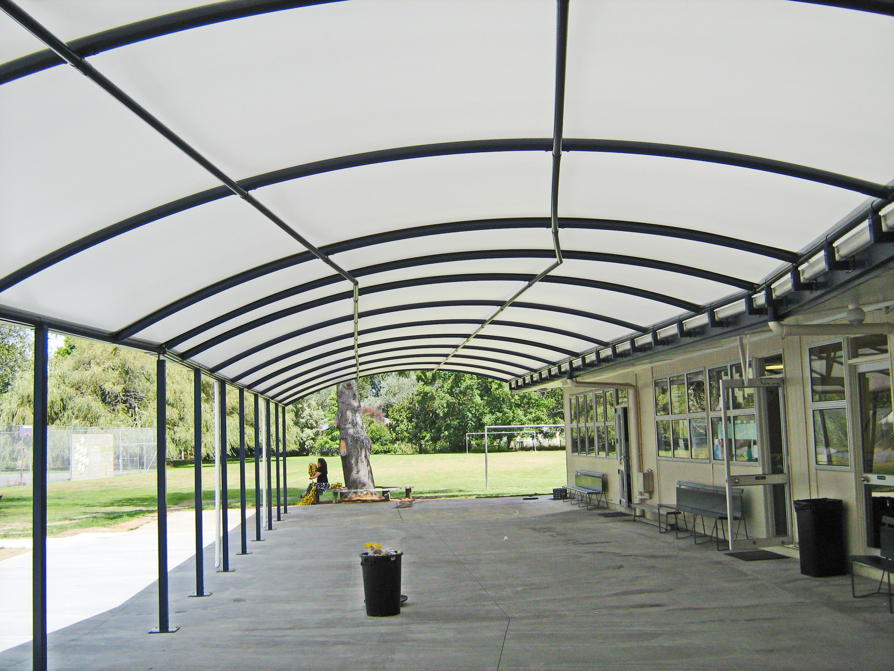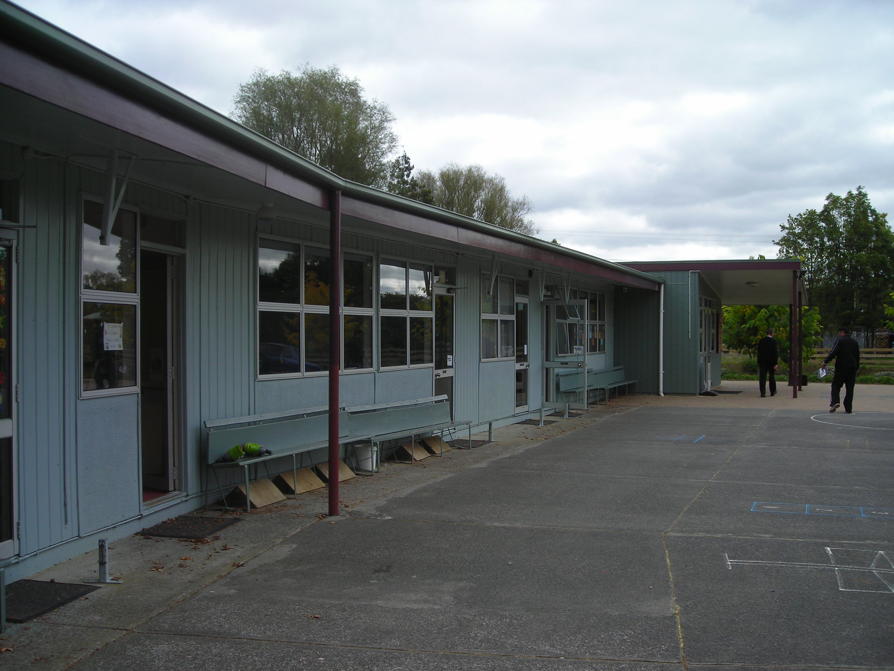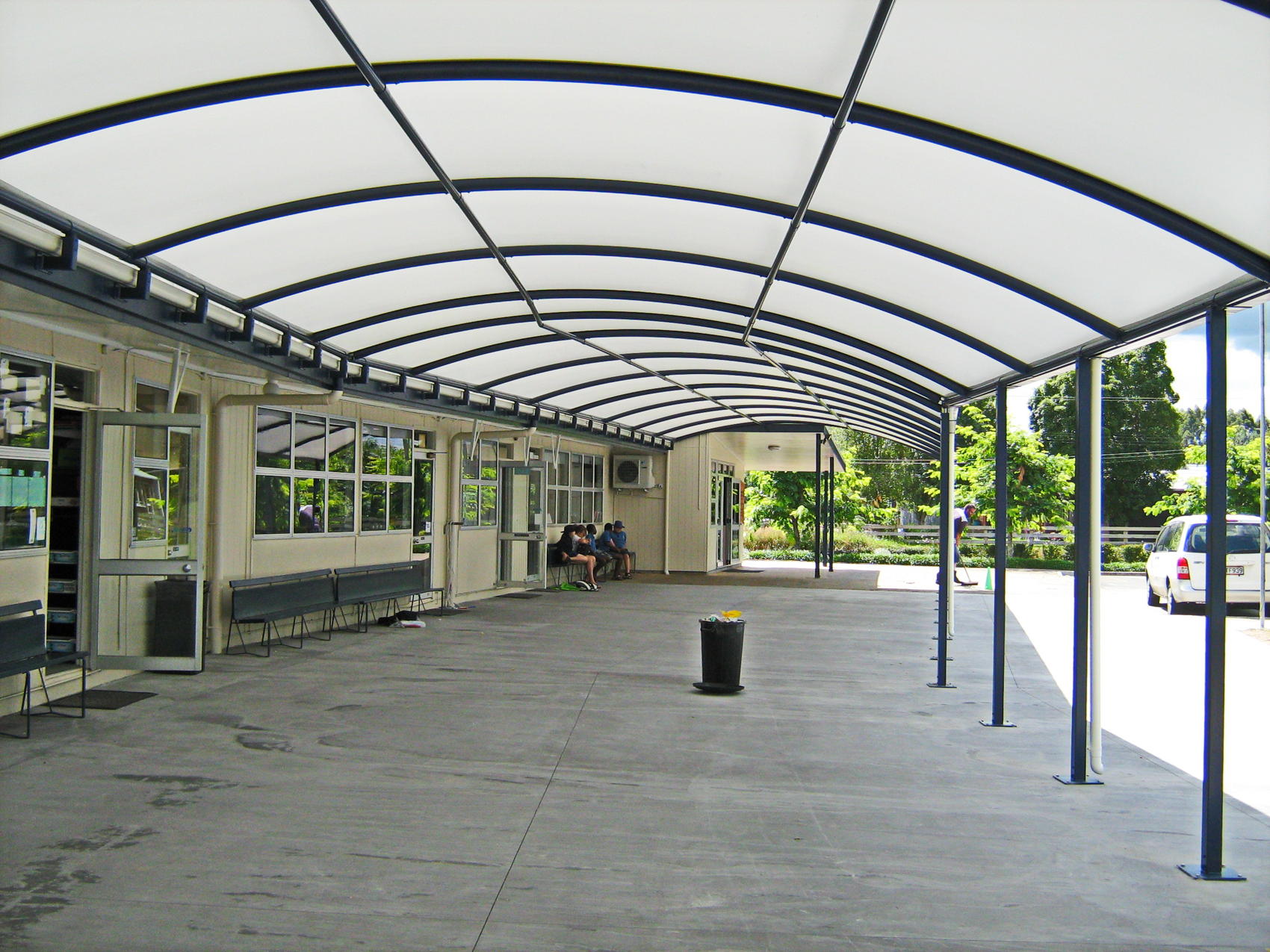 View more school & kindergarten case studies
Outdoor Play Areas Your Students Can Use All Year Round, In All Weather
One of our sales reps will visit your school or kindergarten for a free, no obligation quote.Our reps will look at your situation, measure the space and advise how best to proceed. They will show you some fabric samples and steel colours, and discuss side screen options. Within a few days we will come back to you with a quote.