2019 International Achievement Awards (IAA) in the Tensioned Awnings & Canopies

The Sebel Hotel wanted to create an additional space that could be utilised all year round & regardless of weather for functions, cocktail parties and as a sports bar etc. This outdoor space flowed out from the restaurant, and provided the hotel with much more function space. They did request that it was water tight and have the ability to darken the inside so that a projector could be used to broadcast live sports.

We were briefed to design an outdoor space by attaching to their exterior wall, which was constructed with NZ Brick designer series cladding, consisting of a cavity, with no plans showing where wall studs were located. To add to the issues, the studs weren't evenly spaced, so no assumptions could be made about the location of the next one.

Attaching to the wall required specially designed compression sleeves and neoprene seals to waterproof penetrations as well as preventing the cladding from collapsing in hollow areas. It was a complex and tedious task to locate all wall studs and attaching a timber plate without compromising the weather tightness.
The other issue that we had to design around was the deck was out of square by 100mm, so we had to reduce the canopy length to make all posts land on the deck. The client was very particular about gaps and drafts so there had to be additional flashings and seals installed between the post and wall as well as around the perimeter at the bottom. They were installing carpet on the decking so it needed to be water tight.
The client commented they loved the canopy as it means they now have an area they can utilise year round no matter what the weather is doing. The new space has also given them over 30 extra seats for the restaurant and the option for conferences & additional functions which they would not have been able to hold & generate revenue from.
Award
2019 International Achievement Awards (IAA) in the Tensioned Awnings & Canopies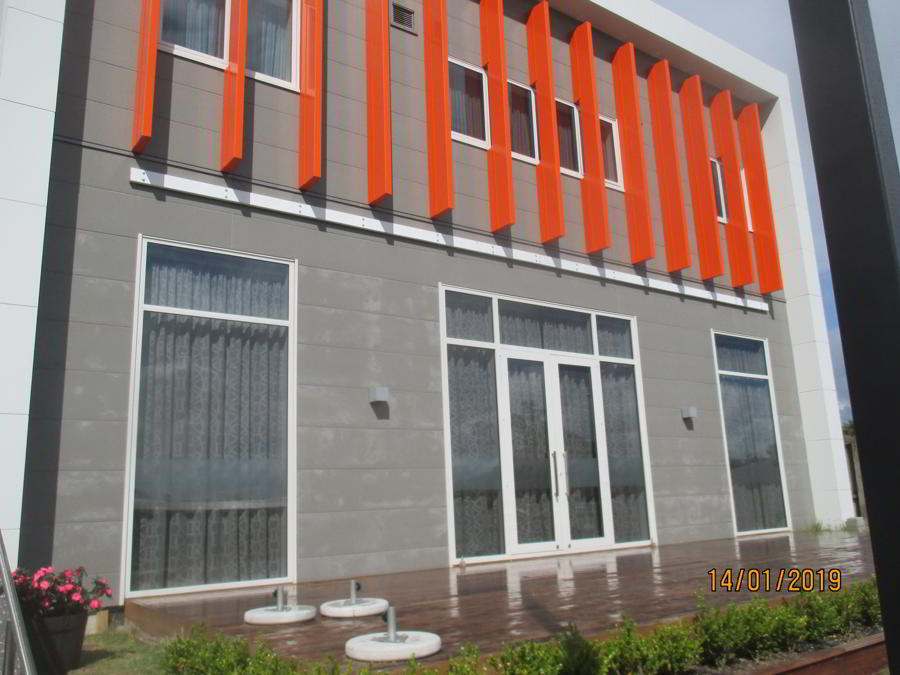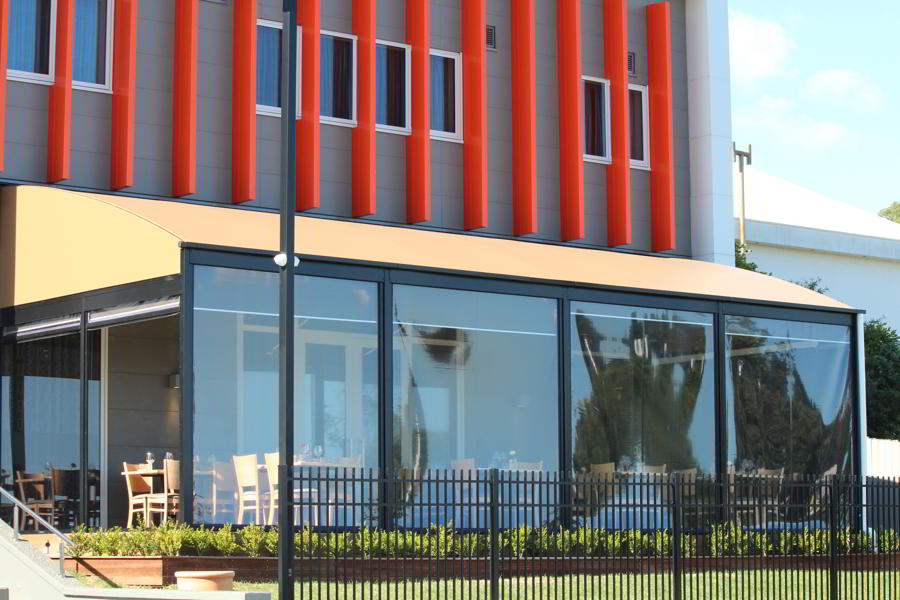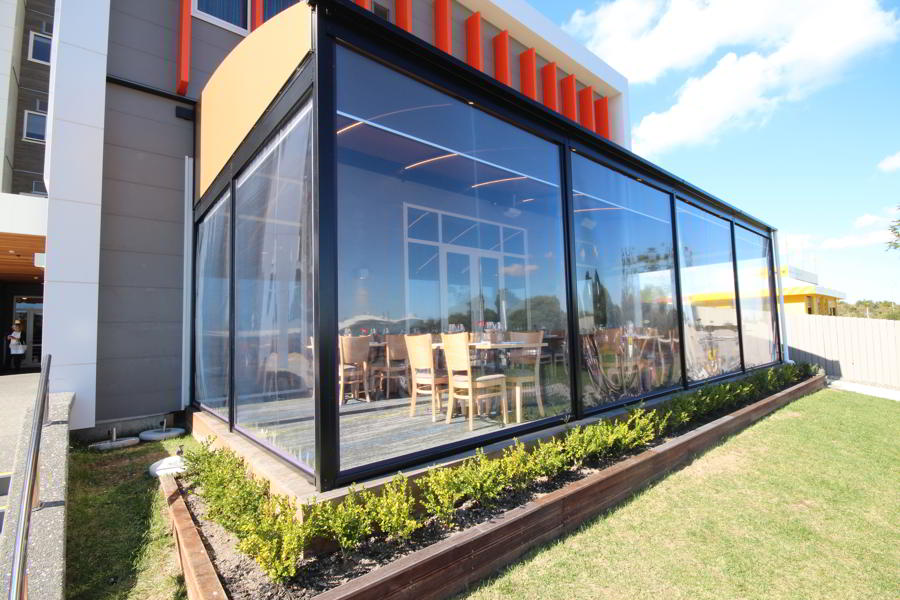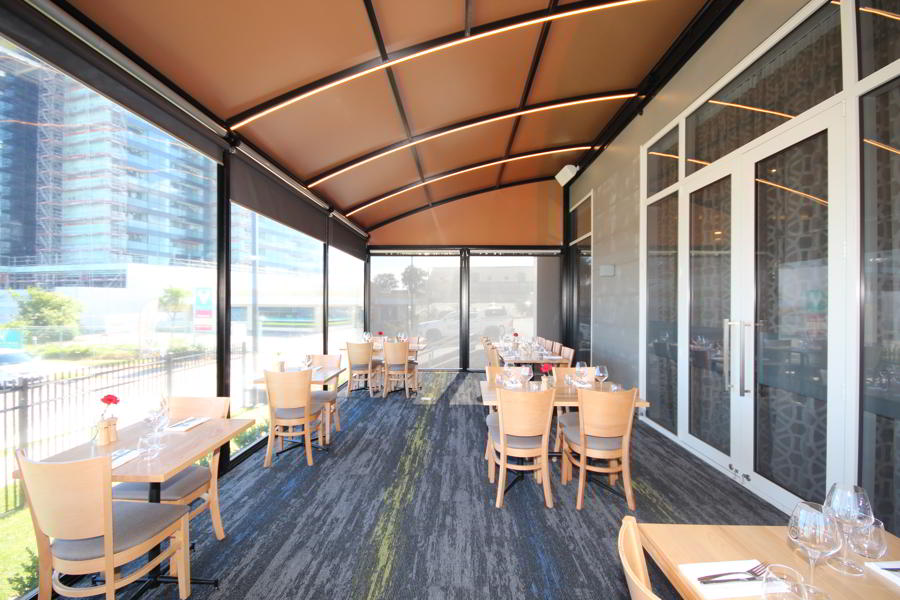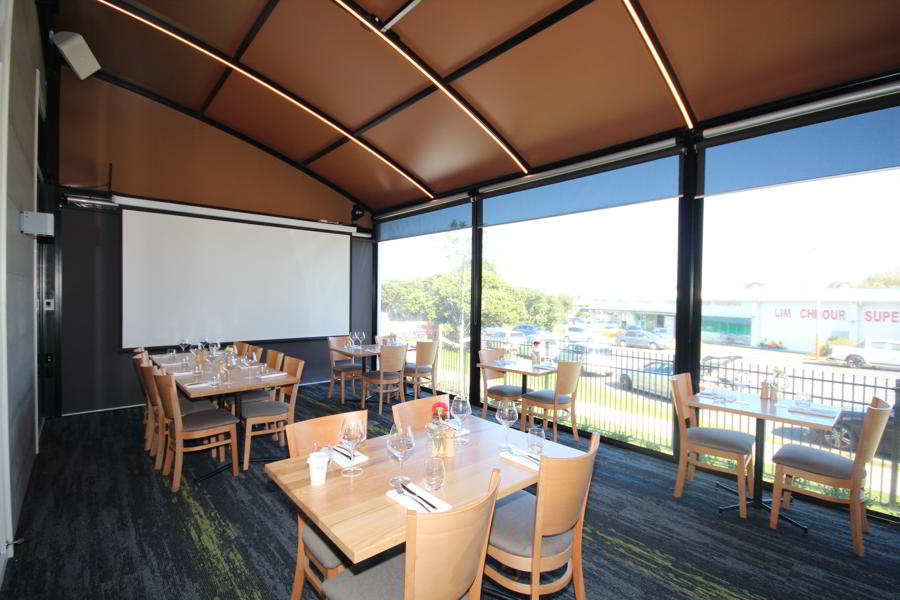 View more commercial & hospitality case studies
Get A Free No Obligation Quote
One of our sales reps will visit your home or workplace for a free, no obligation quote.Our reps will look at your situation, measure the space and advise how best to proceed. They will show you some fabric samples and steel colours, and discuss side screen options. Within a few days we will come back to you with a quote.