Golden Apple is a fruit and vegetable retailer, who needed to create some screens in front of their store to protect it from the weather. They wanted to create a modern and aesthetically pleasing front to their store as well as protecting the produce, tidying up the exterior and protecting their trollies. The customer, who was very particular, requested a combination of black and clear fabric.Joining clear to solid PVC without wrinkles was the first challenge!
The ground out the front of the store was sloping; we had to install steel framing on the uneven ground to attach the curtains to, and make sure all the panels lined up exactly, with the joins being at the same level. The panels were 3.5m high. In the middle of the project the customer changed the plan and requested additional areas to be covered. We had to work around customers, cars and the client, making installation very challenging.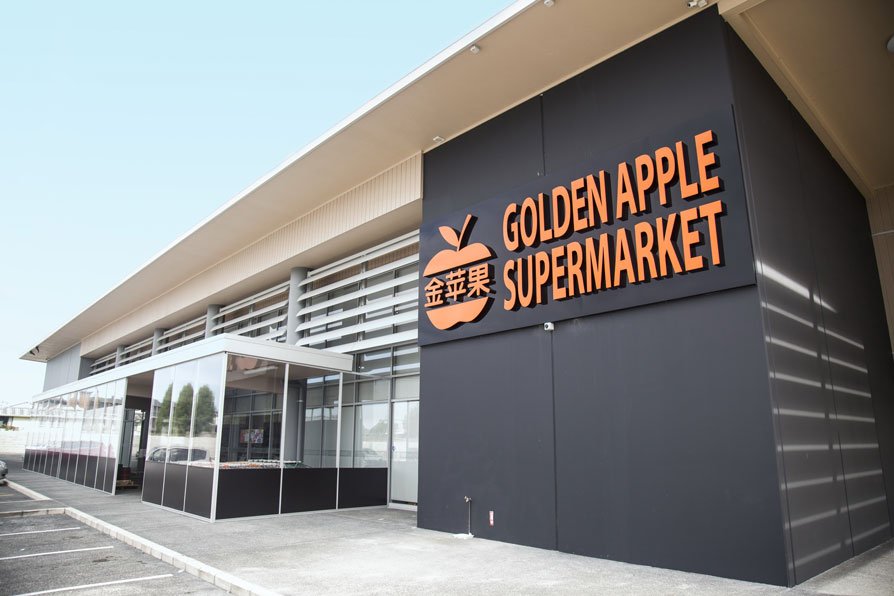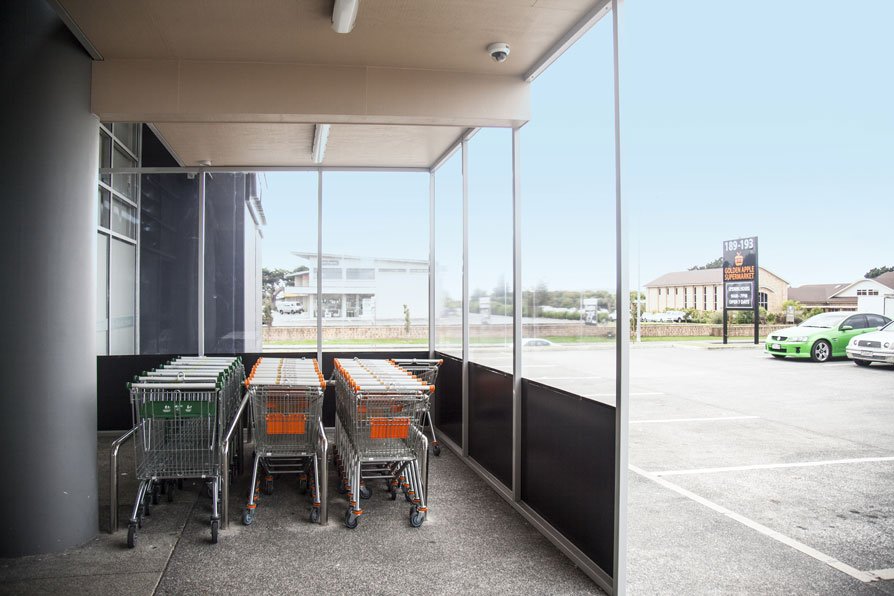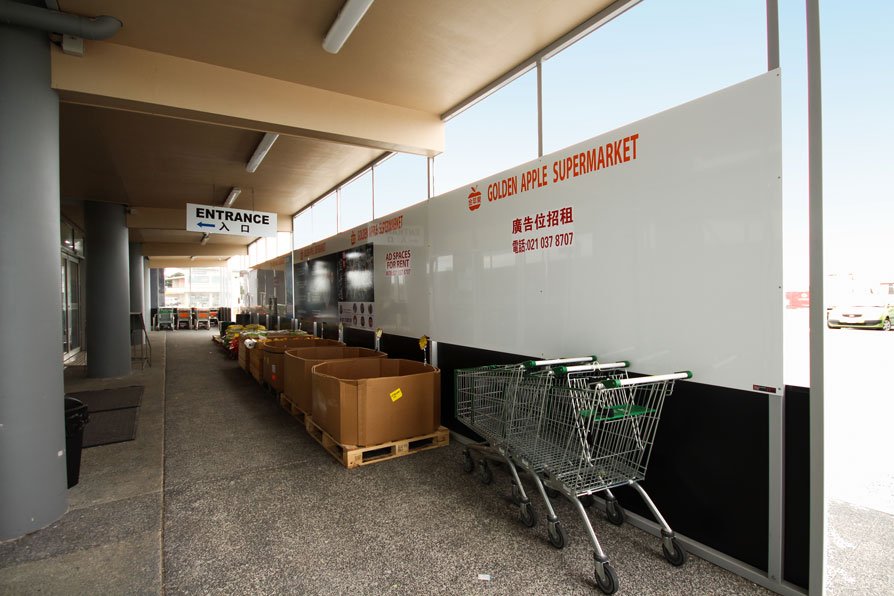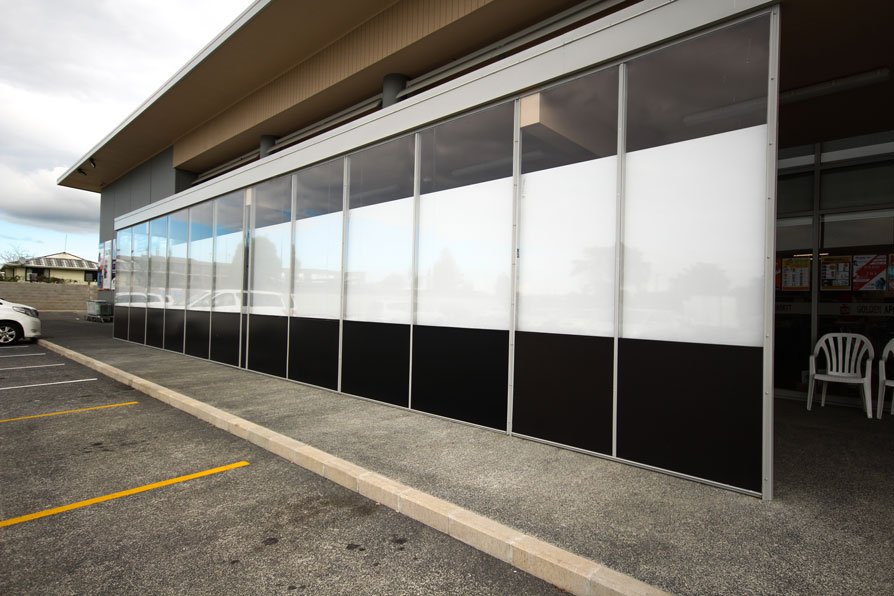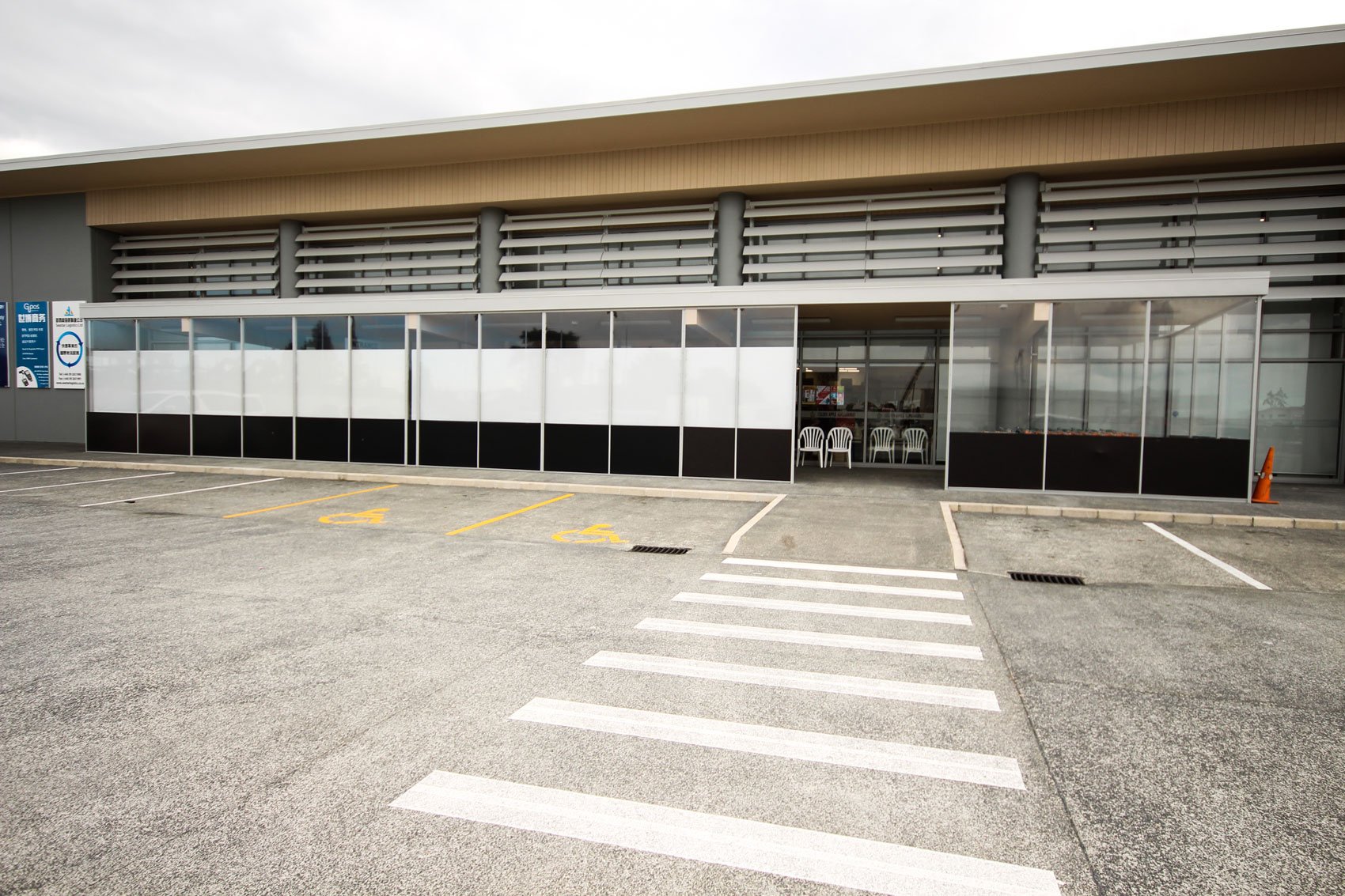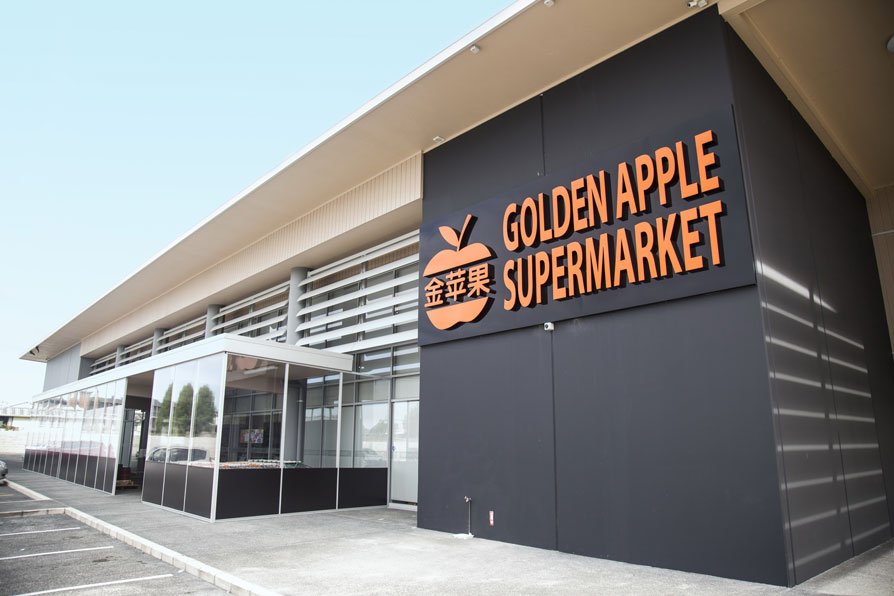 View more commercial & hospitality case studies
Get A Free No Obligation Quote
One of our sales reps will visit your home or workplace for a free, no obligation quote.Our reps will look at your situation, measure the space and advise how best to proceed. They will show you some fabric samples and steel colours, and discuss side screen options. Within a few days we will come back to you with a quote.