Washworld is a self-service car grooming outfit which operates 24/7. During adverse weather, they were losing a lot of business as their vacuum machines were outdoors and uncovered. We were approached to install a cover over these machines with a few design challenges such as not having any posts that would get in the way of vehicles and high enough for large vans and trucks. The canopy also needed to be robust to withstand the weather as well as public.

these. It also needed to be freestanding and cantilevered to provided maximum coverage without having posts in the way. All these requirements meant that the structure had to be made of larger, heavier steel sections which made it quite heavy. The whole structure was fabricated in our factory and powder-coated as well.


Once completed, they had increased business even during wet days as well as in summer with the hot sun. It also served as a bit of an attraction to passing traffic which gave the business more exposure and made it more appealing. Other Washworld franchisees came over to look at the shade and were very keen to have one at their branches.

Washworld has revolutionised their exposed Vacuum area from a rarely used, exposed space with little appeal to a sheltered area which protects vacuum pods and customers alike. The whole structure has added to the visual appeal of the site and increased business many times over.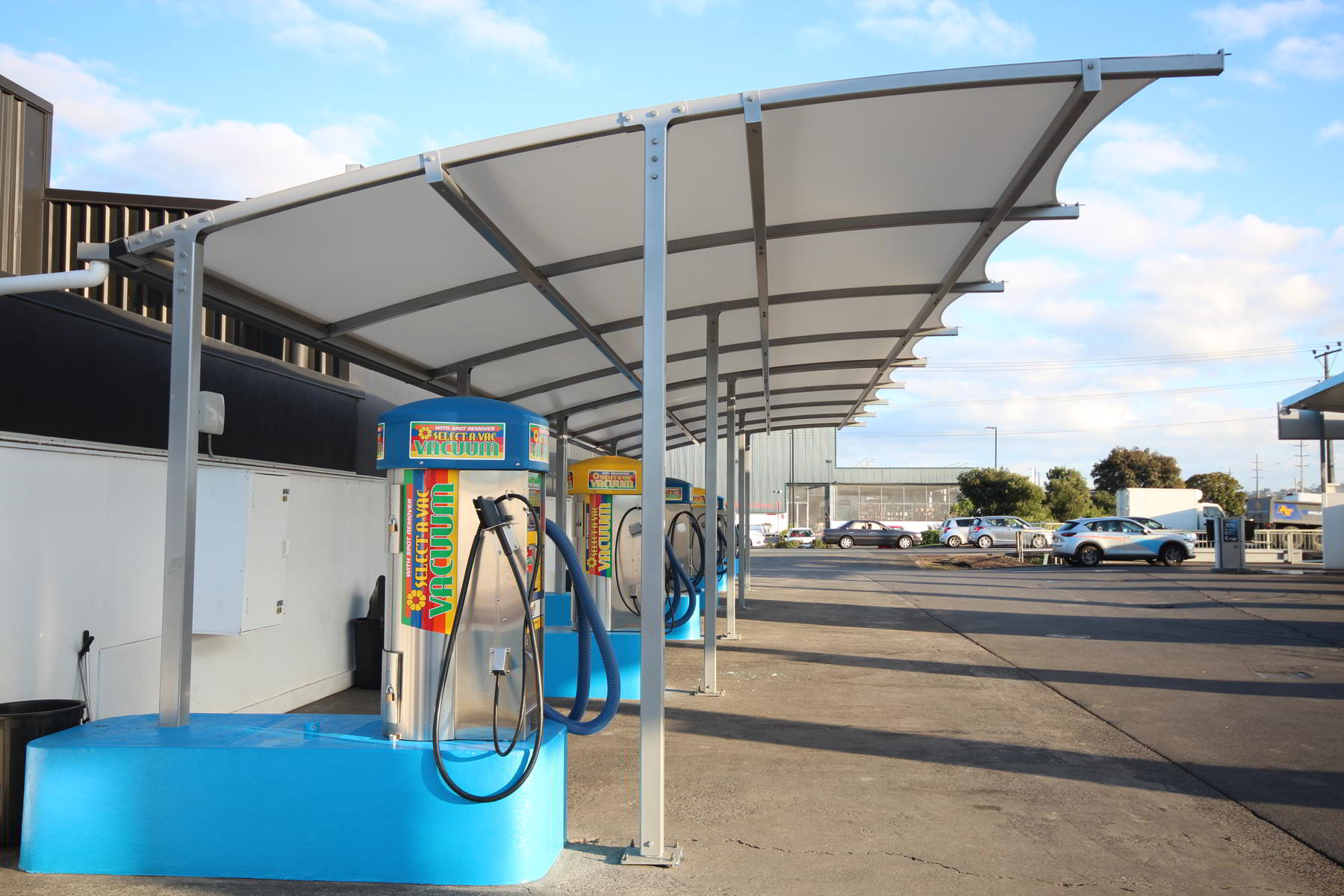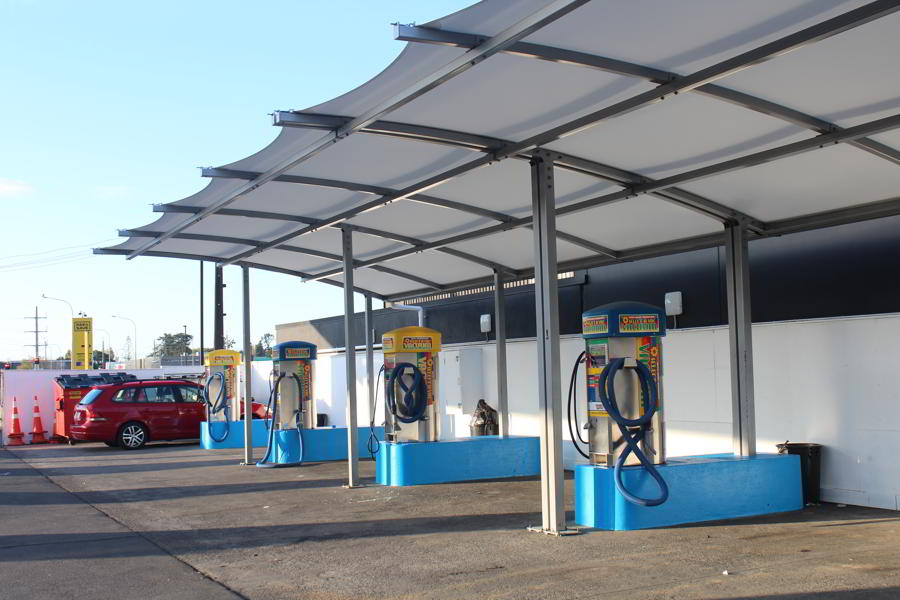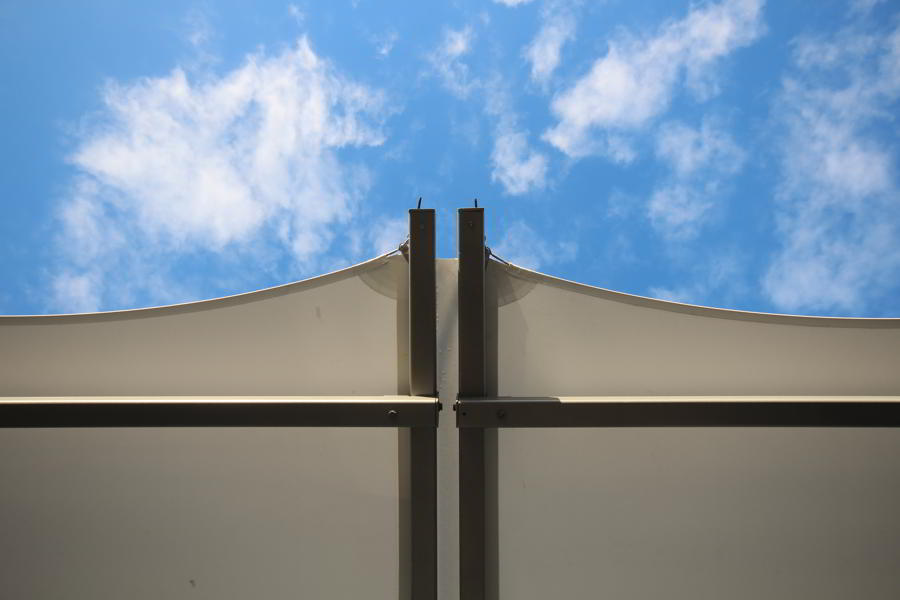 View more commercial & hospitality case studies
Get A Free No Obligation Quote
One of our sales reps will visit your home or workplace for a free, no obligation quote.Our reps will look at your situation, measure the space and advise how best to proceed. They will show you some fabric samples and steel colours, and discuss side screen options. Within a few days we will come back to you with a quote.