The brief was for a multi-purpose area that was a private entertaining area, incorporating an outdoor kitchen and TV, as well as use for the customers Beauty Spa Business. The client wanted the canopy to blend in and be part of the existing house following the building contours as much as possible.
When we first met this customer they had already started on the project of transforming the area – a new deck had been built by the customer (a plumber), a new shed on one side and a wall had already been constructed adjacent to the house. Our challenge was to make sure our canopy fitted perfectly to within 10mm of the existing structure, so that it would be completely watertight. With electronic equipment including a TV inside, we took special care to ensure there were no leaks.
The apex of the structure was quite high and being a typical truss design, was tricky to erect without much supporting it. The deck was brand new and we could not drill into it for temporary support, instead we relied on our team of installers to stabilise the structure. However once in the correct position and attached to the existing building, it was very strong and sturdy.
To finish off the job, the client had it fully enclosed with Roll up Curtains as well as fixed panels, and because they were using it as a day spa, they also wanted Mesh Roller blinds for privacy and a swing door for easy access.

The clients were very satisfied with the design, quality of materials and workmanship. The canopy now gave them an increased area for their home business and they have since had an increase in customers, who were impressed with the area. Being used as a day spa, the canopy was perfect as it felt like being outdoors with all the natural light and warmth.
We created a pitched roof beauty spa which melded seamlessly with the house, and doubled as an entertaining area for the client after business hours, complete with TV and an outdoor kitchen. Our clients are delighted, business is booming and their customers enjoy the ambience of the spa room.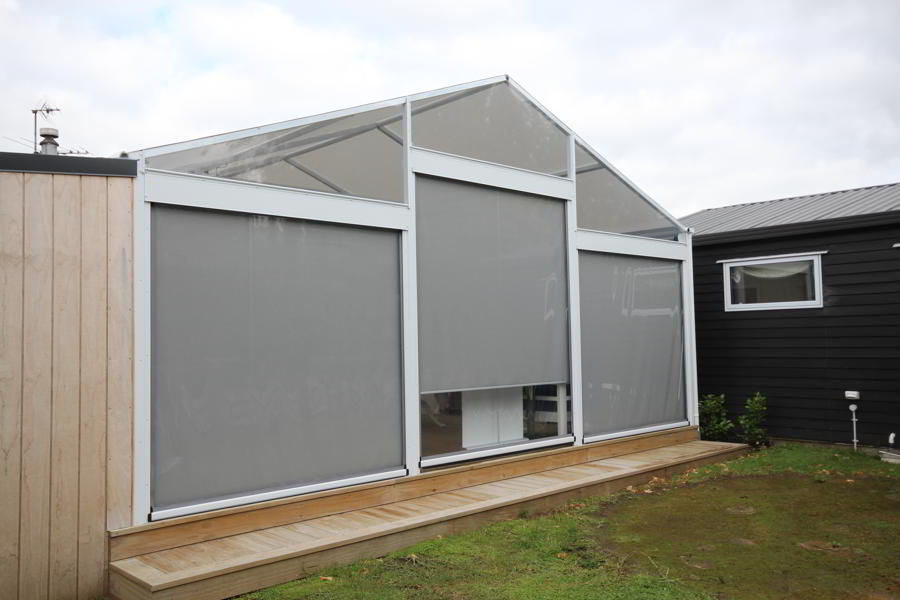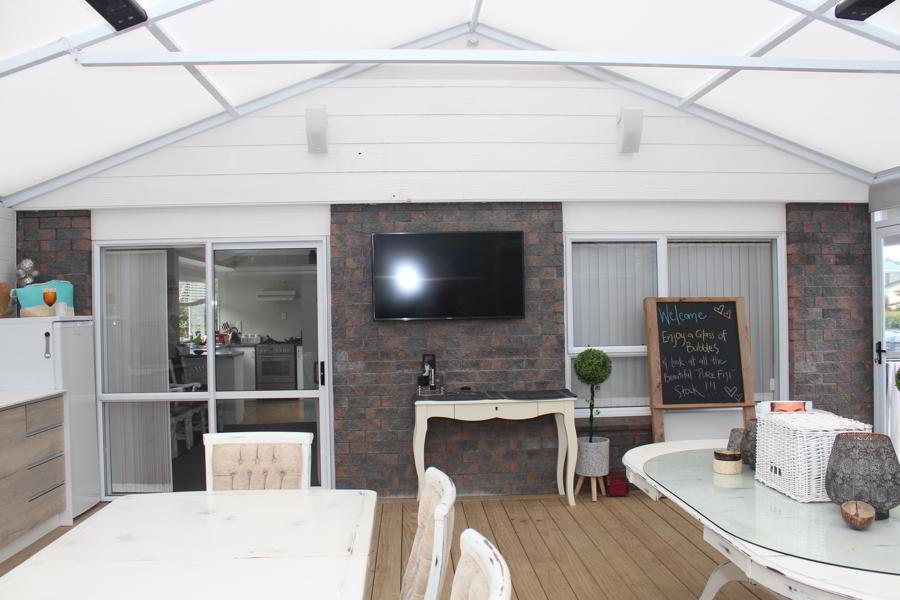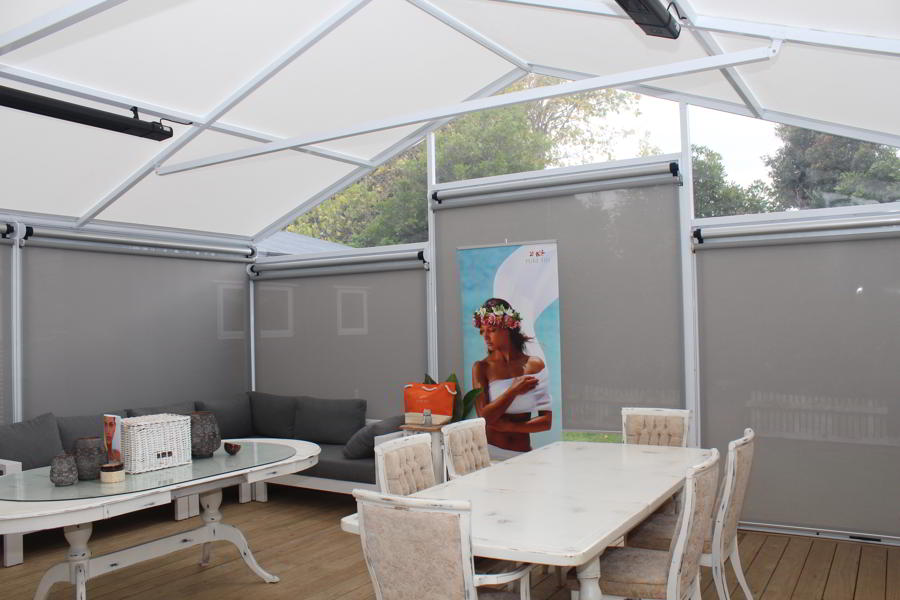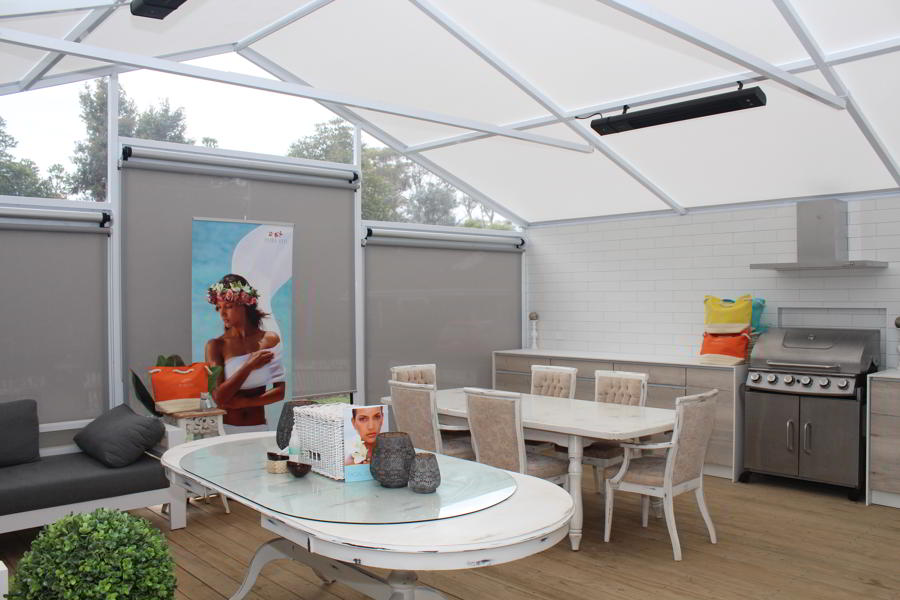 View more commercial & hospitality case studies
Get A Free No Obligation Quote
One of our sales reps will visit your home or workplace for a free, no obligation quote.Our reps will look at your situation, measure the space and advise how best to proceed. They will show you some fabric samples and steel colours, and discuss side screen options. Within a few days we will come back to you with a quote.