This project entailed creating a design that helped soften and disguise an existing timber/steel pergola, and created a seamless flow from the family room to the beautifully landscaped courtyard. We used Hiraoka Sundream on the canopy and Sheerweave 4500 on the pergola – a combination which helped create a sheltered outdoor haven that maximised the outlook. The resulting structure has created an outdoor haven without making the canopy so obvious that it detracted from the landscaping.
The Design Challenge
Stage One:
Our customer had an existing wooden pergola, which she wanted to soften the look of and create a seamless flow through to the recently landscaped courtyard. Initially she did not want a waterproof canopy, as she didn't want any more posts detracting from the view. The first stage of this project was to create a soft mesh covering to hide the harsh lines of the pergola – which was structural and could not be removed.
Stage Two:
After much debate, the customer later came back to us and requested a waterproof cover, but wanted it to look as unobtrusive as possible. In a sense the brief was to make the canopy disappear! She did not want more posts, so we had to find a way to cover the entire courtyard with the least amount of structure possible.
The canopy spanned 6 metres, and yet we could not use a centre post for support. We designed a canopy that started high above the pergola, and utilised the existing steel structure to create supporting posts. Our side posts were made as slim as possible while retaining enough strength, and we used a translucent fabric to allow as much light in as possible (as the existing mesh cover had already cut some light out.) From the side view the canopy is obvious, but looking for the inside out to the water feature, the canopy almost disappears.
On one side we created some privacy panels so that neighbours couldn't see into the area – again these had to butt up against a brick wall. Customised brackets had to be designed, and a special powder coating colour was used to match the gutters. The framing was hot dip galvanised because of the proximity to the beach. A lot of planning and very accurate measurements, plus a seasoned installer with an eye for detail, meant this job went together without a hitch. This job was one we were tempted to decline because of the detail required and potential for numerous issues. We persevered, and the owner is delighted with her new space and the attention to detail that meant we completely covered her wish list.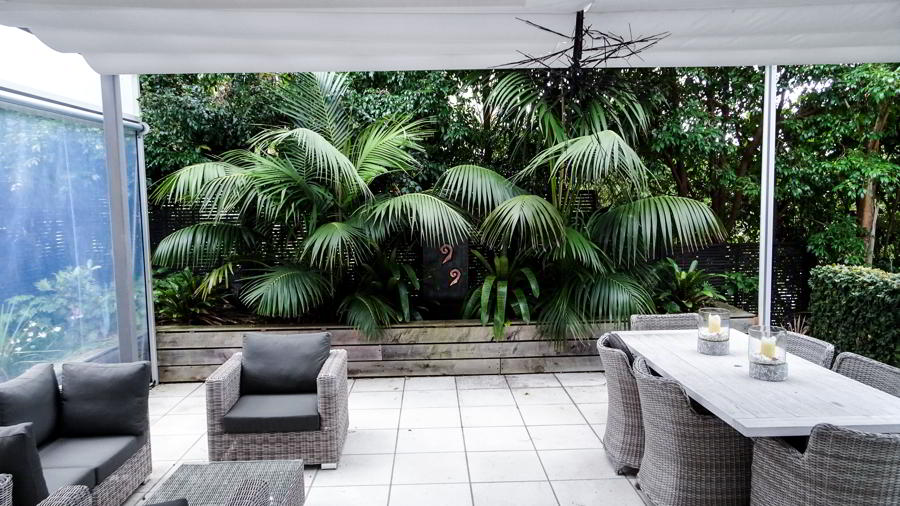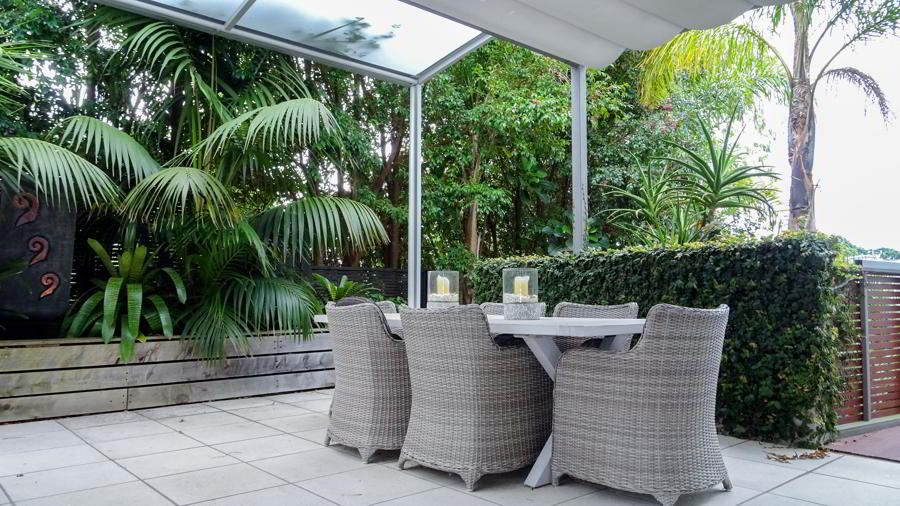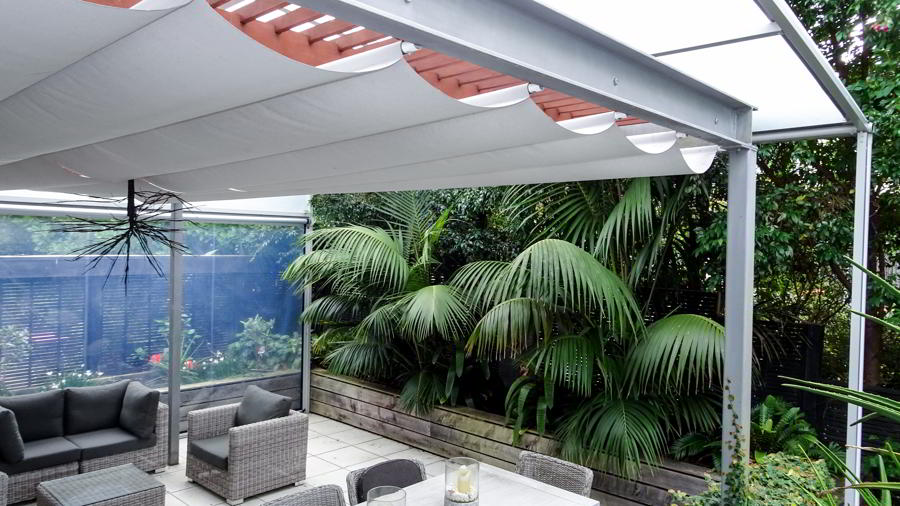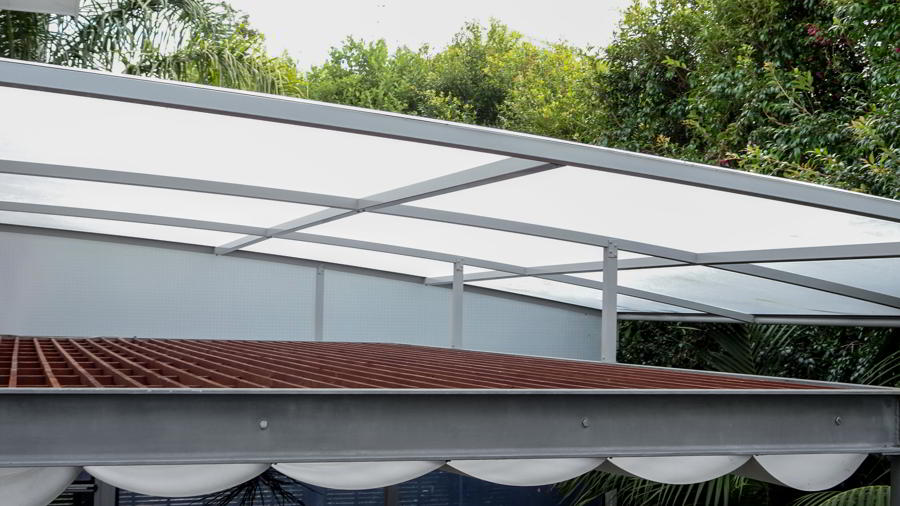 View more customer case studies
Get A Free No Obligation Quote
One of our sales reps will visit your home or workplace for a free, no obligation quote.Our reps will look at your situation, measure the space and advise how best to proceed. They will show you some fabric samples and steel colours, and discuss side screen options. Within a few days we will come back to you with a quote.