Our customer had a small outdoor area complete with spa, and wanted to maximise the space and be able to use it year round. He was concerned that the closeness to the boundary could be an issue in the future so asked us to invent a removable canopy over his spa should this be a problem later. The removable canopy design was a first. We designed a small canopy supported by brackets on the front rail, which could be removed if necessary. The posts were placed into a retaining wall – the posts are removable as well.
This was a step back design to fit around the house – sealing around the step of the canopy was difficult. Special brackets and connectors were required and we had to reinforce the fascia boards because the soffit not wide enough

Drainage was also a challenge – the downpipe had to go down, then around, up the retaining wall and then into a waste water system over the fence. It took some hours to achieve this alone. For a small canopy there was a huge amount of thought, work and customisation. The customer is really happy with the finished result.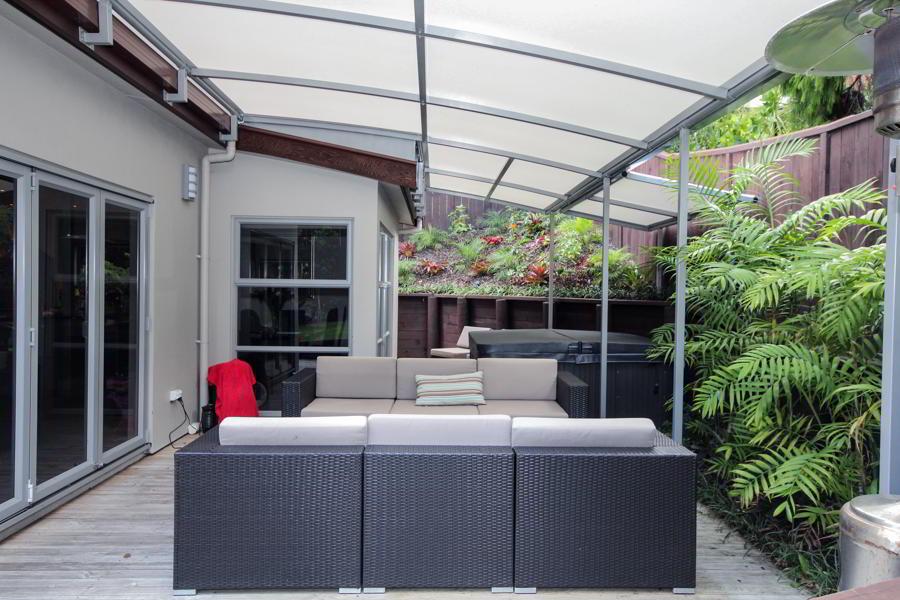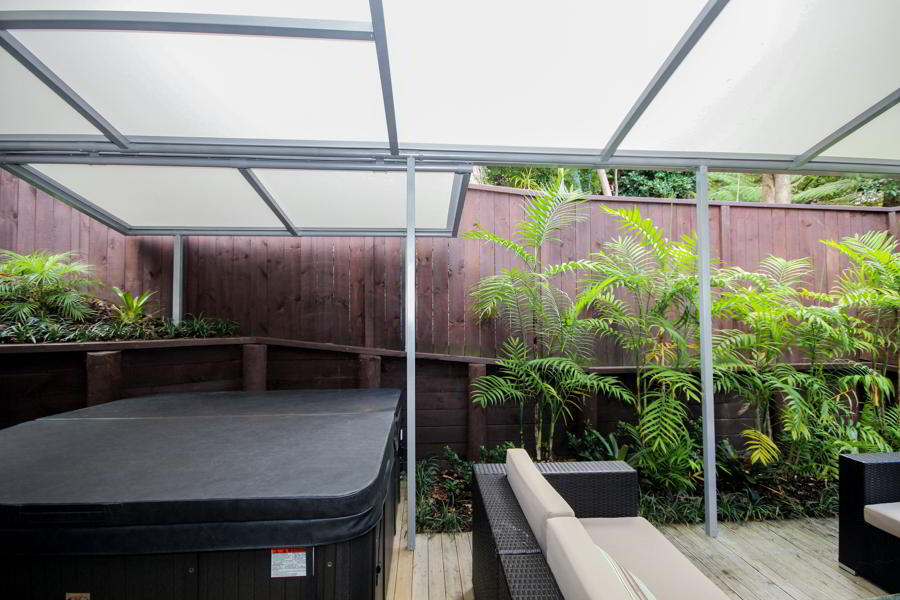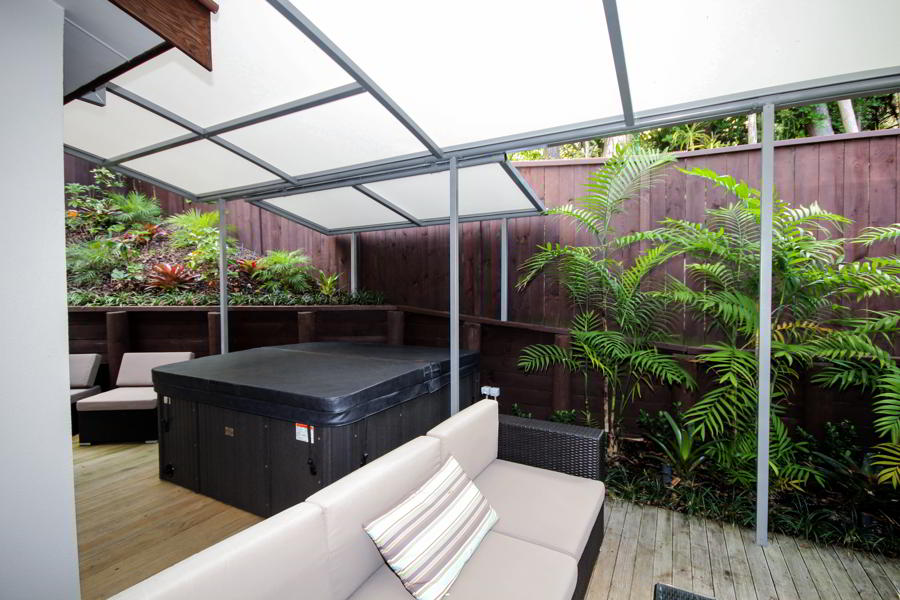 View more customer case studies
Get A Free No Obligation Quote
One of our sales reps will visit your home or workplace for a free, no obligation quote.Our reps will look at your situation, measure the space and advise how best to proceed. They will show you some fabric samples and steel colours, and discuss side screen options. Within a few days we will come back to you with a quote.