The brief was to create a totally enclosed outdoor room where the family can entertain outside, BBQ and have an area for drying their clothes. They also wanted more space for their small children to use, especially on wet days, hence the need to screen off the sides. The area to be covered had an unusual layout which required a small stepped section to be added onto the end to allow full use of the area. All areas needed to have screens and in fill panels to block the wind, which involved considerable customising to make unusual shapes weather proof. 
Retractable sides were combined with fixed panels and doors. A BBQ area was designated under the stepped area so a sliding door was designed and installed there to allow easy access without the door getting in the way. This sliding door was a creative solution to a difficult situation, and the customer was delighted with the solution.
Award
OFPANZ 2013 Excellence Award – Blinds & Screens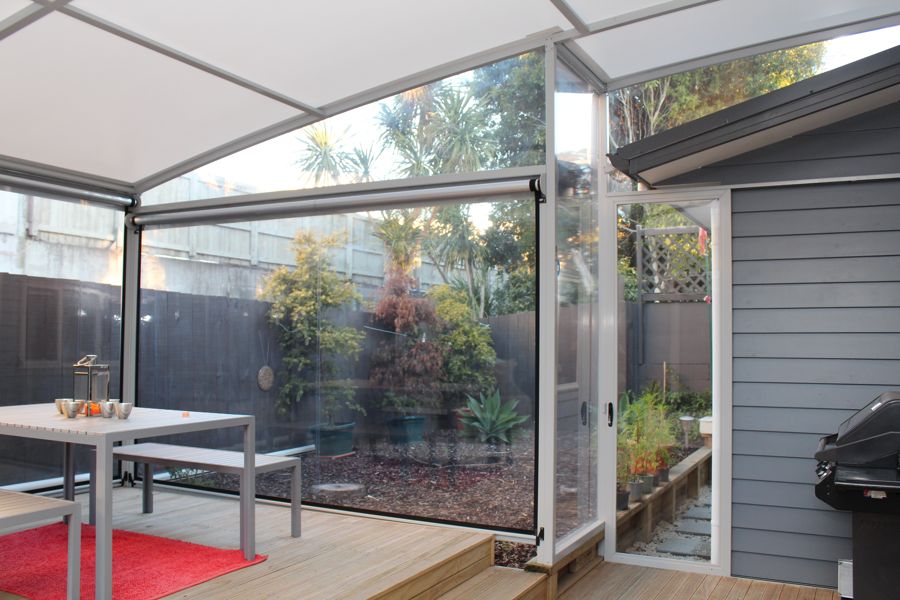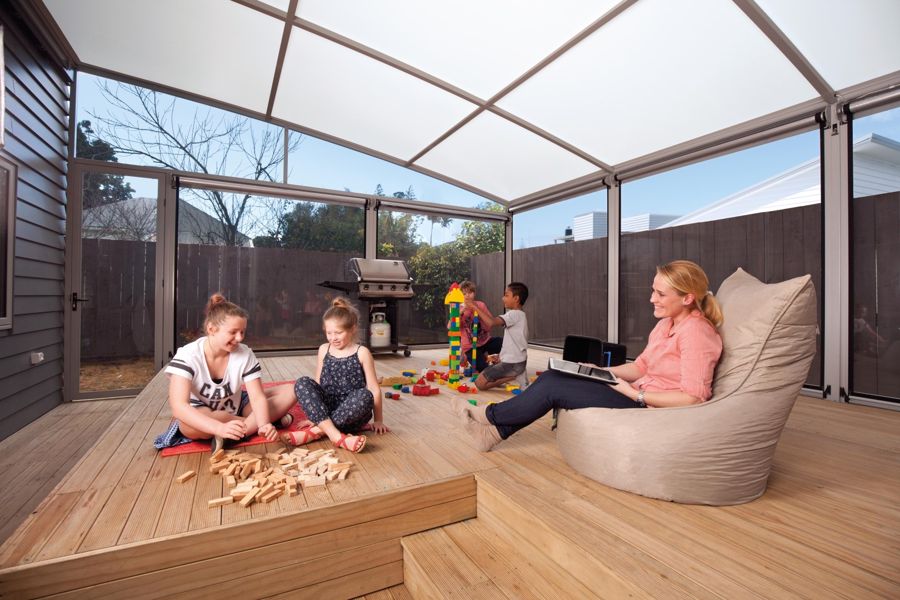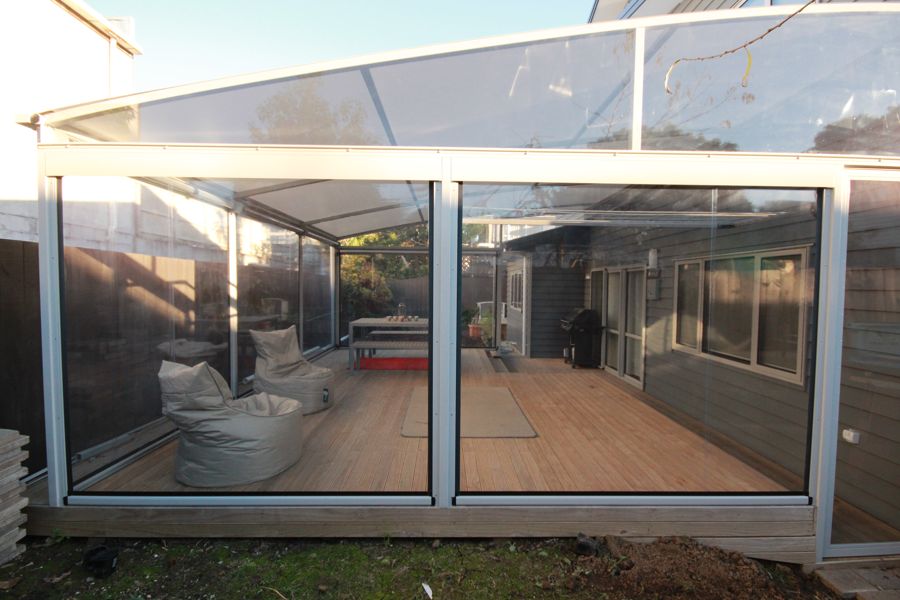 View more customer case studies
Get A Free No Obligation Quote
One of our sales reps will visit your home or workplace for a free, no obligation quote.Our reps will look at your situation, measure the space and advise how best to proceed. They will show you some fabric samples and steel colours, and discuss side screen options. Within a few days we will come back to you with a quote.