The canopy was to be built over a steeply sloping boat ramp that was uneven. Access was difficult, and the canopy had to be designed around an existing boat shed. One side had to allow for a van to be backed in, which meant a 4 metre gap between the poles; consequently a more robust frame had to be designed.
Further the canopy had to clear the boat shed, and could not be rectangular. The final shape, after many meetings (often using chalk and string lines to get it right) was a wedge, consisting of a scalloped edge on one side and straight edge on the other. The centre braces had to be angled to make this shape work. Installation was also tricky given the access issues and trying to fit the edge that was hard up against a hedge.

The driveway had to be cut so that we could install concrete pads to insert the poles, which were chemset using rods – not a typical process for us. Installing the roof took several people working in tandem, the client even pitched in with suggestions. The client was so pleased with his new 'boat port' that he recommended our company to the CEO of Sea Legs, the company where he bought his boat.

Award
OFPANZ 2015 Award For Excellence – Tension Structures & Canopies <50qm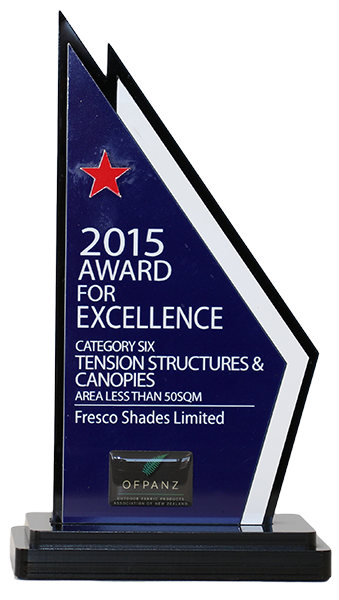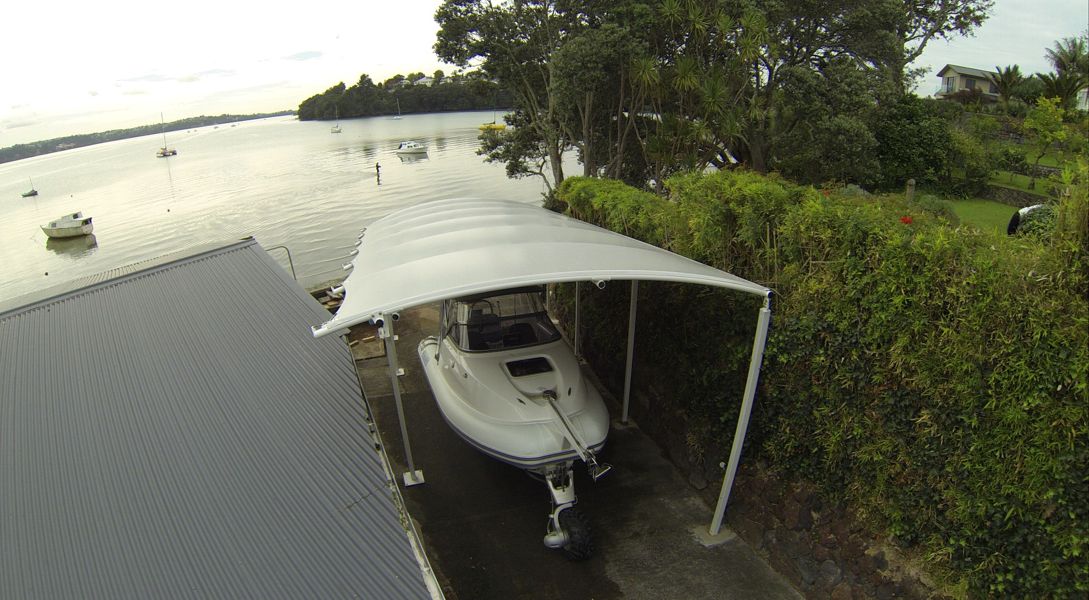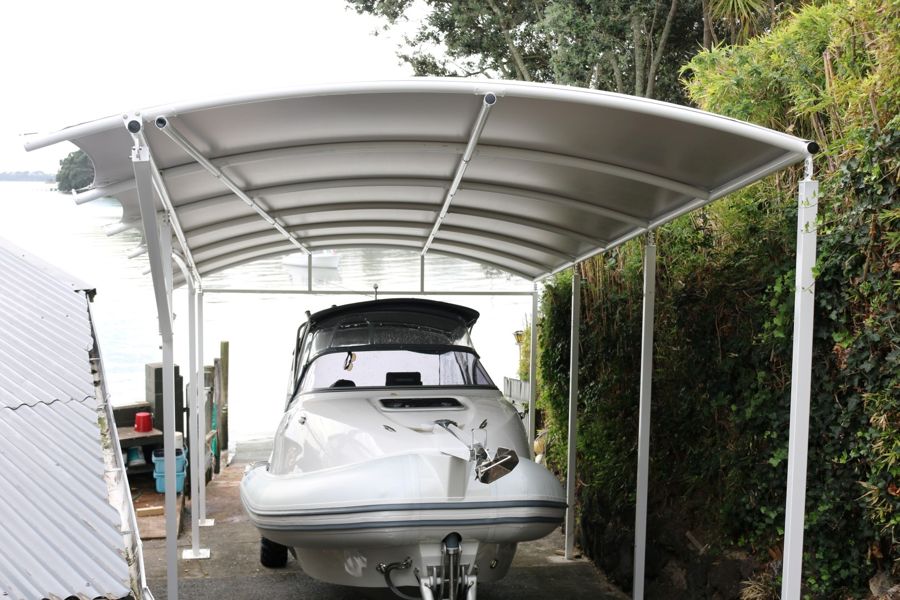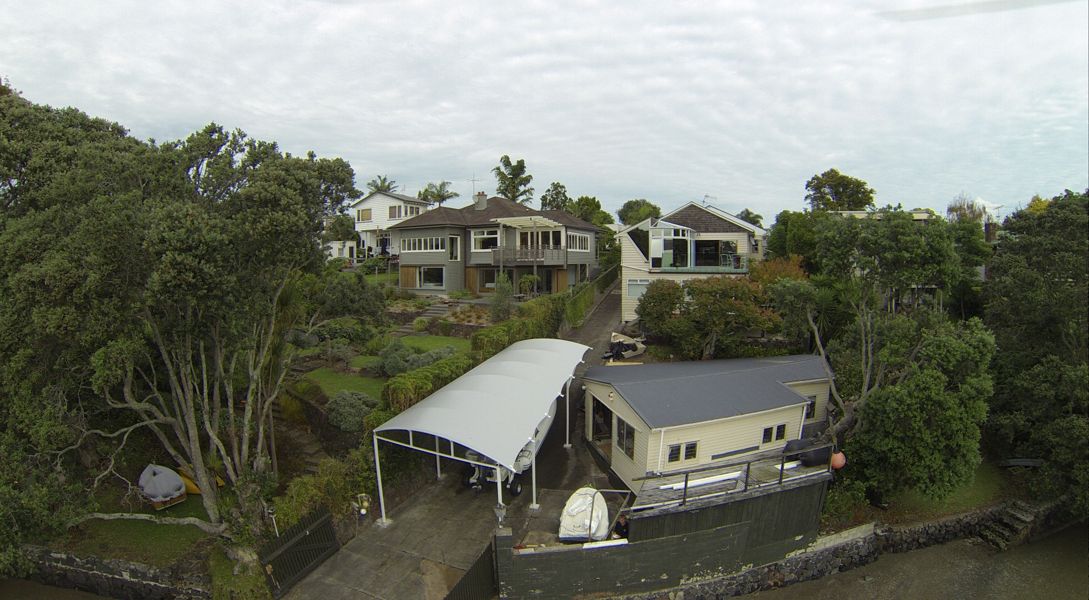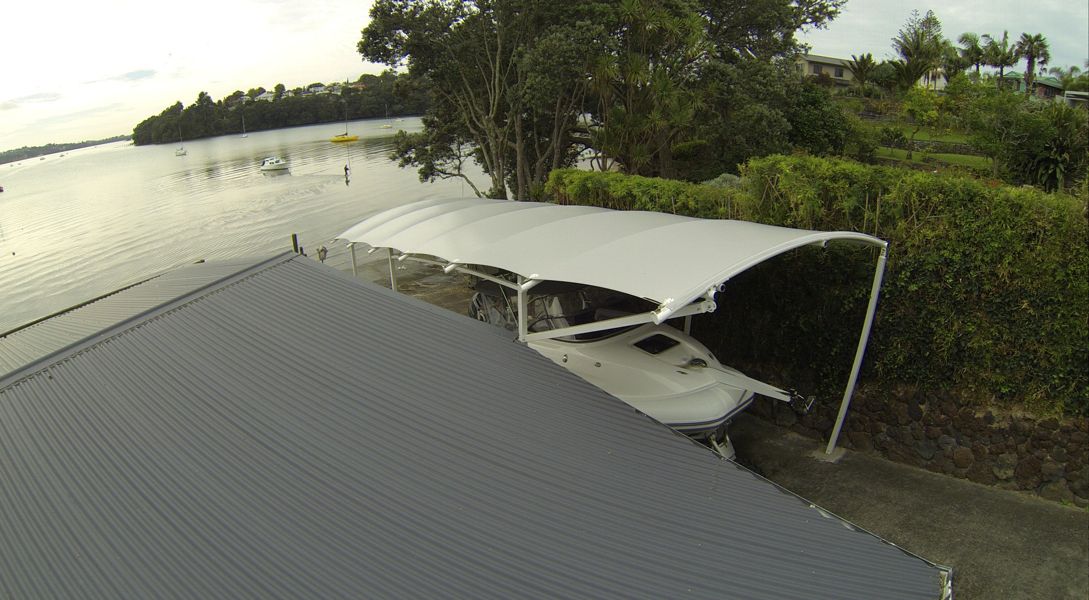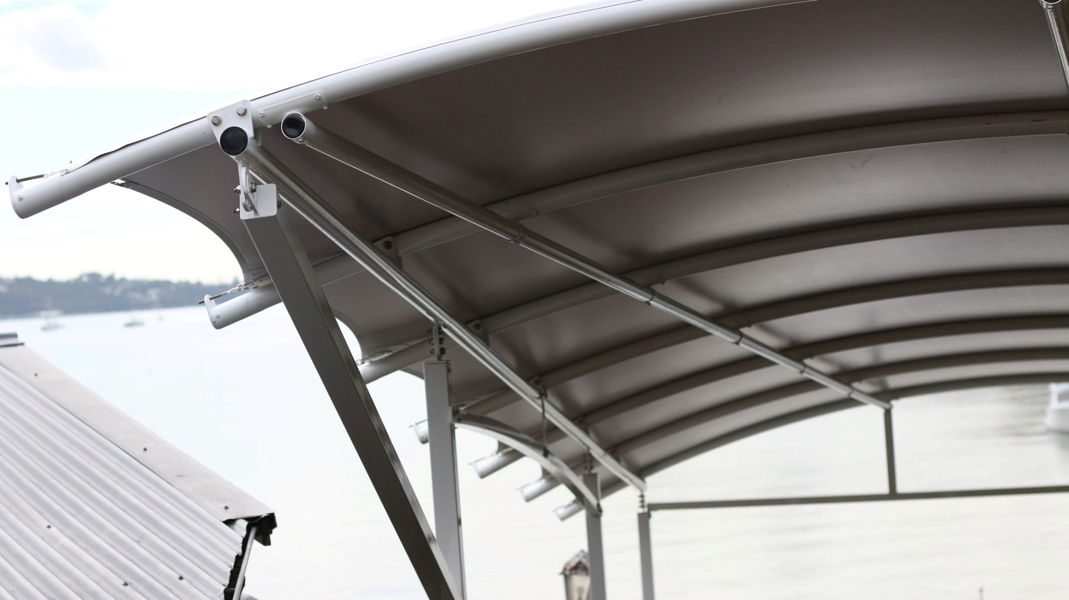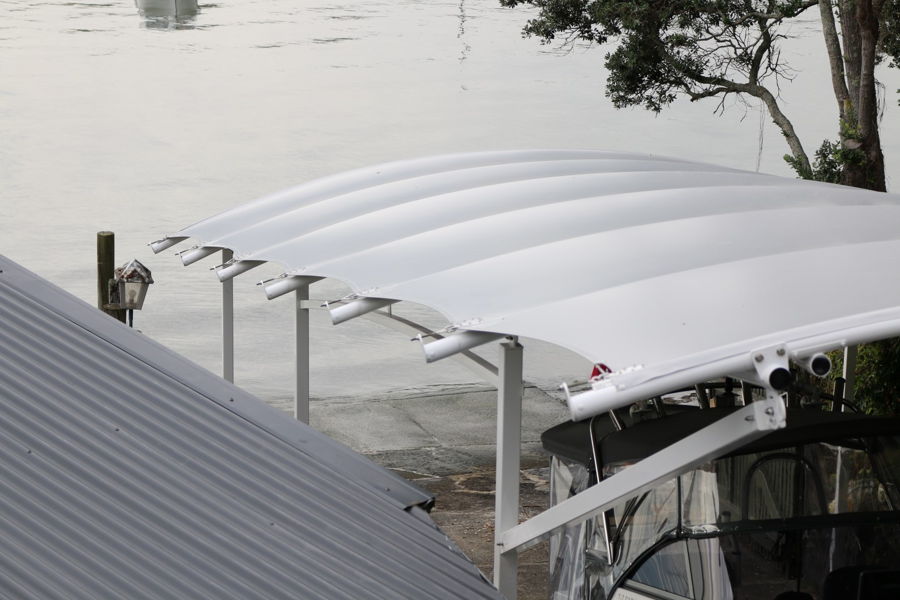 View more customer case studies
Get A Free No Obligation Quote
One of our sales reps will visit your home or workplace for a free, no obligation quote.Our reps will look at your situation, measure the space and advise how best to proceed. They will show you some fabric samples and steel colours, and discuss side screen options. Within a few days we will come back to you with a quote.