Our client has a large property in the country, which he is developing into a play area for his staff who come over from China for holidays. He already has several leisure features, but lacked a pool, which he wanted to position so it looked out over the rolling hills of the rural setting. This was to attach to a changing shed and he wanted the entire pool enclosed.
This was the largest pool we have attempted to cover, and was not an easy project. From the beginning the whole project was planned in conjunction with the pool designers and landscape contractors. Everything was off plans – there was no existing structure to work off. There was a timeline to follow so everything had to be in place at pre-planned times. We had to have our canopy structure ready when the pool concrete structure was up. There was a deck to be built around the pool so the canopy had to be erected before the deck could be started. Unfortunately the pool contractors got the pool length wrong so we had to improvise and provide additional footings for two posts. The whole pool cavity had to be covered by a scaffold platform to access the middle.
Our structure was heavy so we hired lifting equipment to erect the frame, and a lot of man power.
Meanwhile the canopy cover was made in one piece and was so heavy it had to be lifted up using a hoist and tensioned onto the frame. Again a small army of our staff worked together to tension the fabric onto the frame.
Adding to the challenge, as the structure was erected there was other work being carried out by the pool contractors so we had to work around this while maintaining safety.
Overall the project went well and the client was very happy and so are his staff. He has already commissioned several projects from us, and will no doubt continue to do so. We are in the wonderful position where he will not ask for competitive quotes on any projects, so this is an indication of his trust in us.

Canopy Size
Approx 174 sqm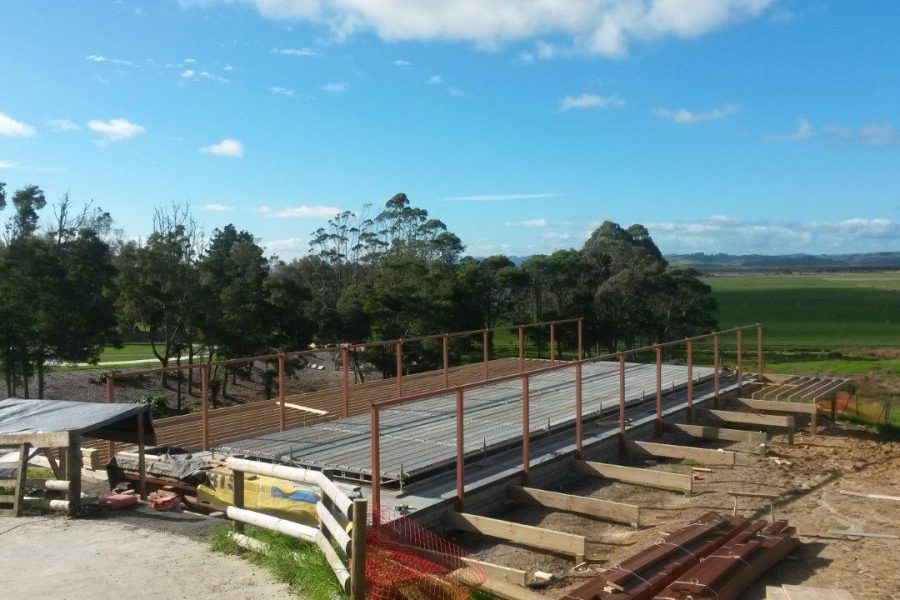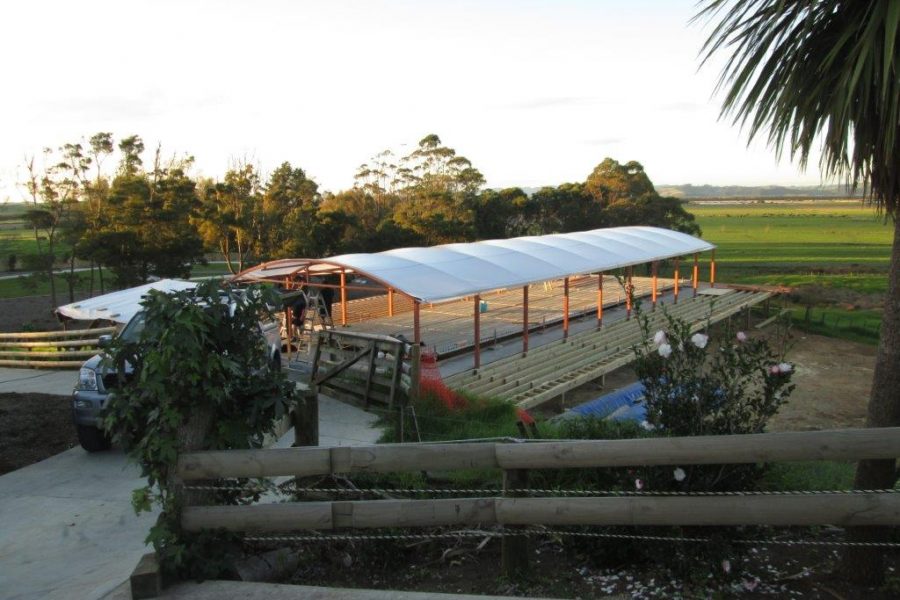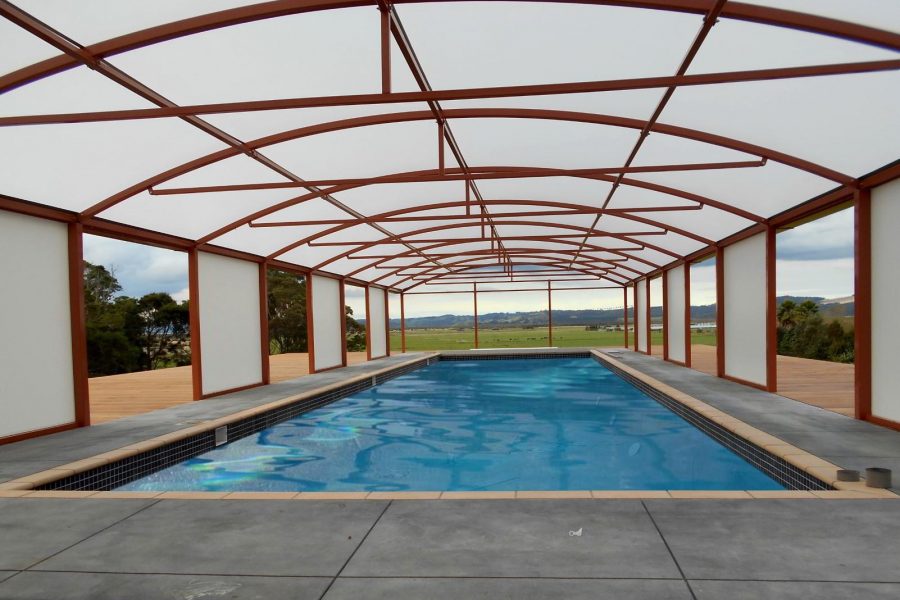 View more customer case studies
Get A Free No Obligation Quote
One of our sales reps will visit your home or workplace for a free, no obligation quote.Our reps will look at your situation, measure the space and advise how best to proceed. They will show you some fabric samples and steel colours, and discuss side screen options. Within a few days we will come back to you with a quote.