2017 OFPANZ Award For Excellence – Awnings And Canopies (0-50sqm)
Our customer was renovating his house, including building an outdoor entertainment area at the front of house.Included in the plans was a large outdoor BBQ/pizza oven with a chimney – the brief was to cover the area and fit the roof around the chimney. Easy!
Detailed plans were needed, as this was a small canopy high on detail. The look was really important – so rather than have the base plates showing on the deck, we fitted these around decking bearers. Decking was taken up and posts went through the deck with additional timber structures under the decking to support them.
The cover was pre made in one piece with a chimney hole, which was made to absolutely accurate measurements, and the installers lifted the whole cover in one piece over the chimney, then tensioned it around the edges. The area was small and tricky for the installers to work around, but the results were definitely worth it. The deck now gets a lot more use, and the canopy has made a big difference to the usable space our customer now enjoys.
Award
2017 OFPANZ Award For Excellence – Awnings And Canopies (0-50sqm)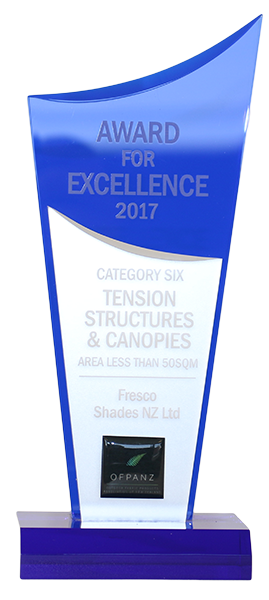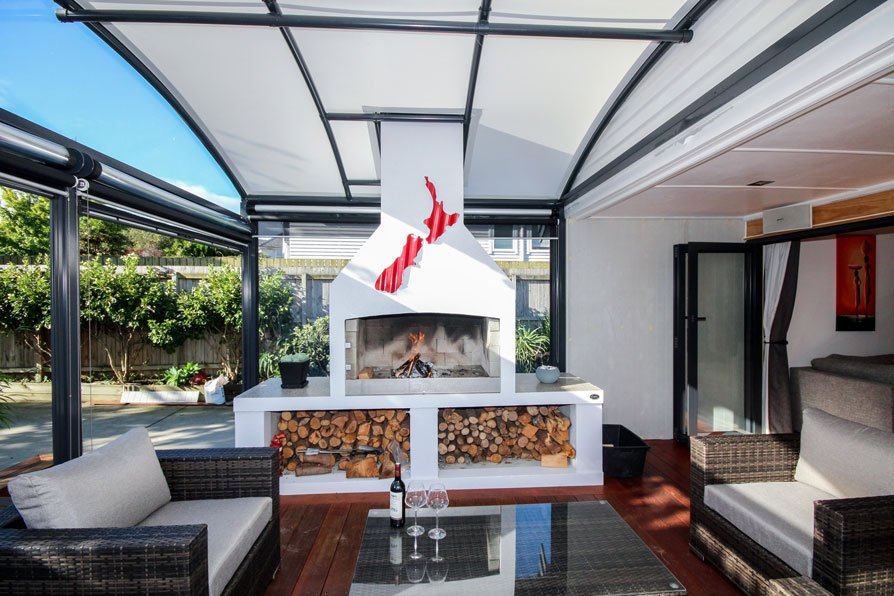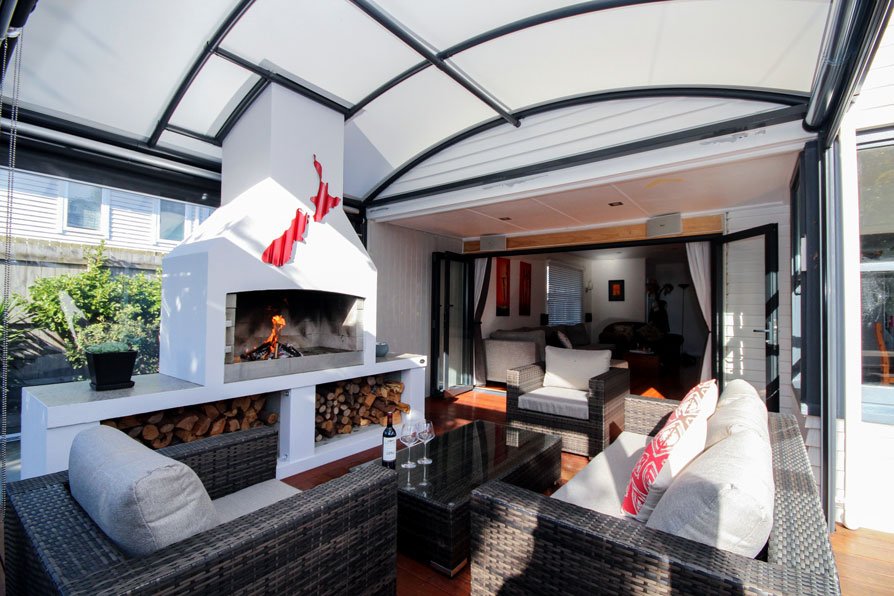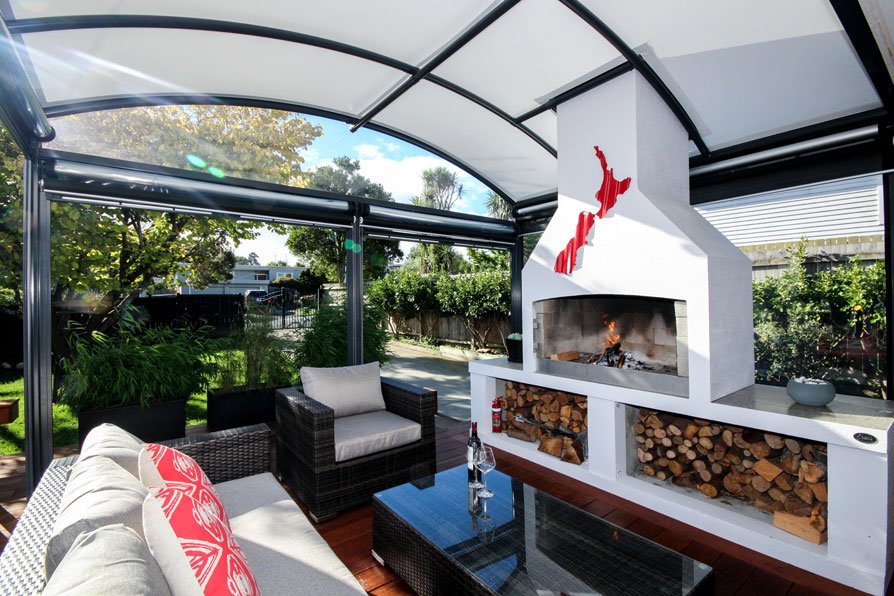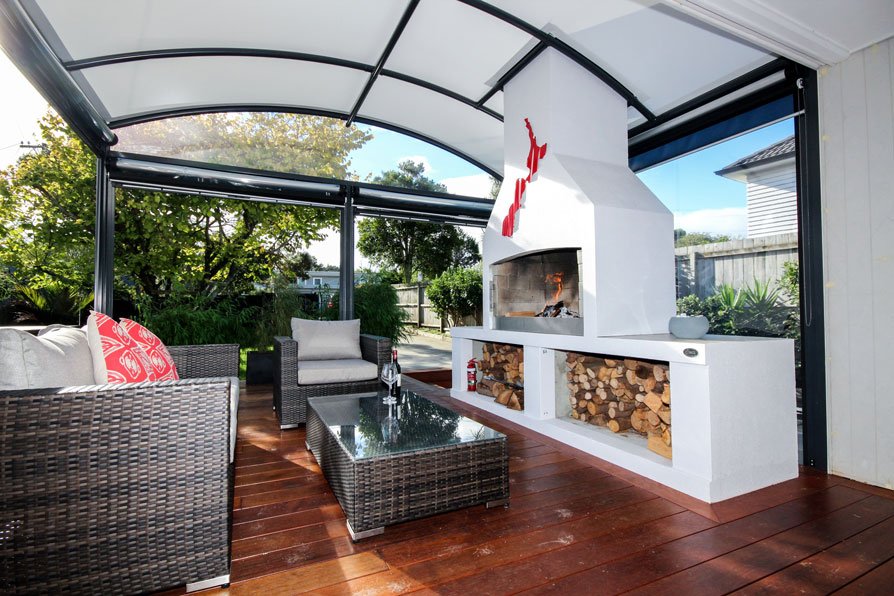 View more customer case studies
Get A Free No Obligation Quote
One of our sales reps will visit your home or workplace for a free, no obligation quote.Our reps will look at your situation, measure the space and advise how best to proceed. They will show you some fabric samples and steel colours, and discuss side screen options. Within a few days we will come back to you with a quote.