The brief was to create a sheltered outdoor room that let light in and protected the owners and their furniture from sea breezes. Our customers have a beach front section, and found they could not use the deck frequently, despite having some natural shade from a large Pohutakawa tree. We suggested Hiraoka Translucent for the canopy roof, which enabled light to flood the area, which was important given the shade already present from the tree. This design was very challenging because of the shape of the courtyard, which entailed a stepped canopy design, and tricky end fill panels to create a weather tight seal between the existing building, gutter and the canopy. On the front of the canopy, posts and curtains had to meet a low garden wall, meaning accuracy of measurements was vital.
On one side we created some privacy panels so that neighbours couldn't see into the area – again these had to butt up against a brick wall. Customised brackets had to be designed, and a special powder coating colour was used to match the gutters. The framing was hot dip galvanised because of the proximity to the beach. A lot of planning and very accurate measurements, plus a seasoned installer with an eye for detail, meant this job went together without a hitch. This job was one we were tempted to decline because of the detail required and potential for numerous issues. We persevered, and the owner is delighted with her new space and the attention to detail that meant we completely covered her wish list.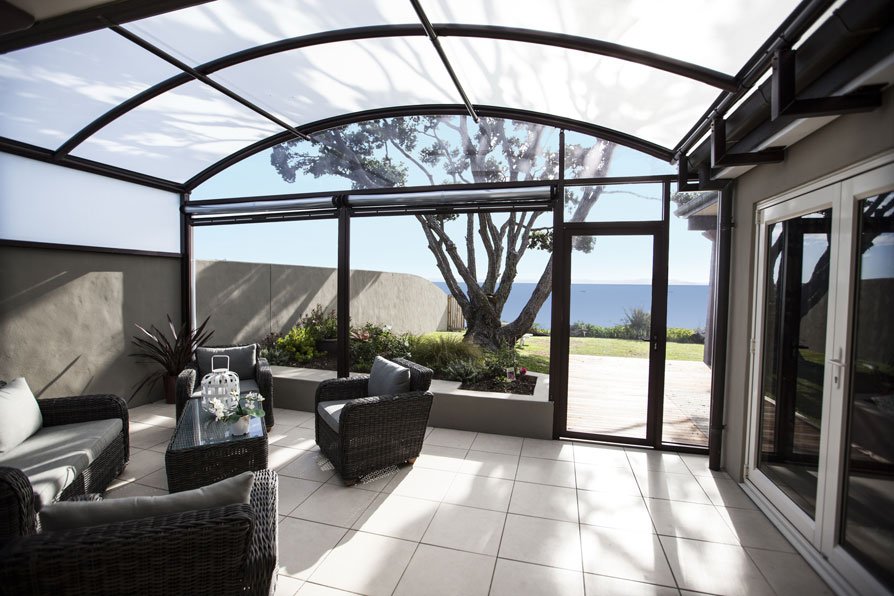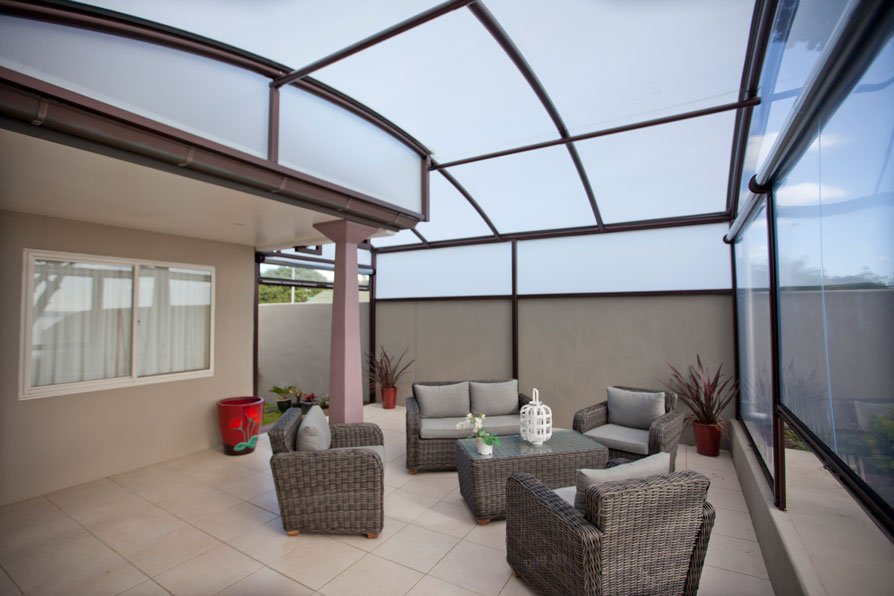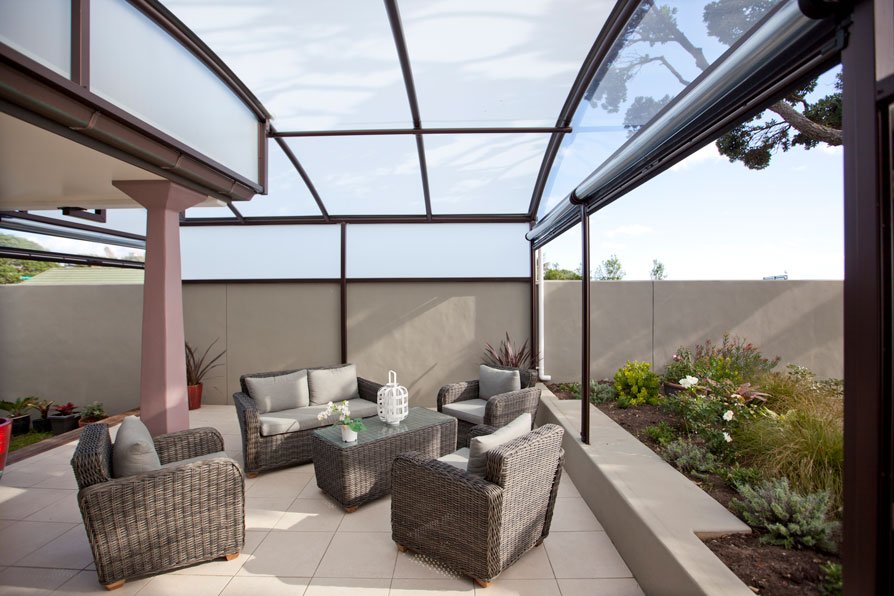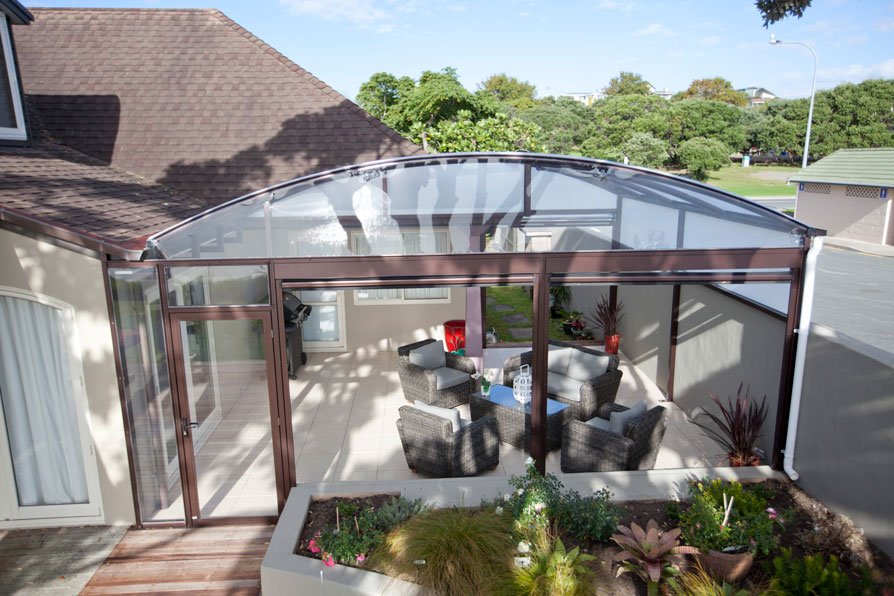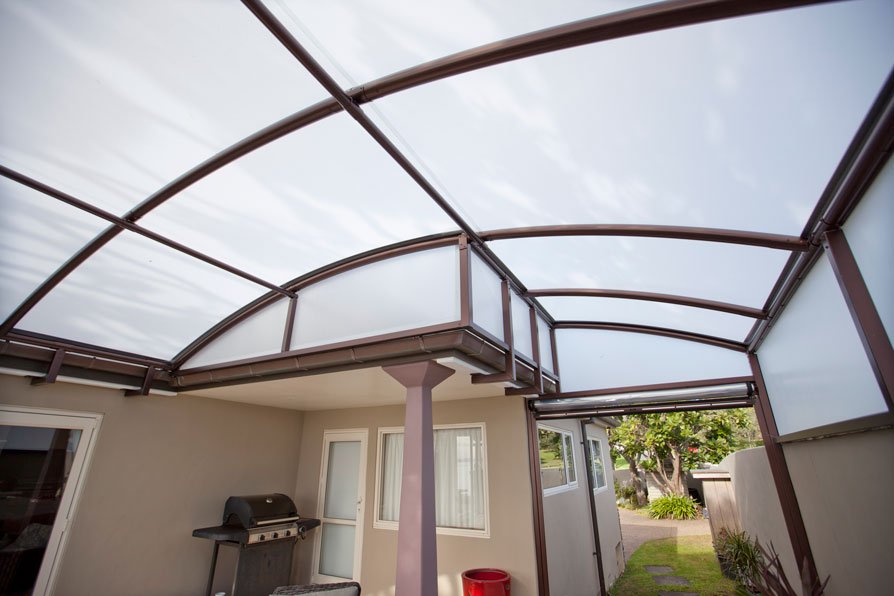 View more customer case studies
Get A Free No Obligation Quote
One of our sales reps will visit your home or workplace for a free, no obligation quote.Our reps will look at your situation, measure the space and advise how best to proceed. They will show you some fabric samples and steel colours, and discuss side screen options. Within a few days we will come back to you with a quote.