Our client moved into a new house with an open outdoor area. They needed more space and shelter outside, and asked if we could design around the oddly shaped deck.Being in a high-density area, the client's property was placed at an angle to the boundary which resulted in tapered outdoor areas. We were asked to provide an all-weather covered area with maximum coverage while maintaining the council regulations.
The area to be covered was tapered from one end to the other by 2m as well as varying wall and roof lines. We designed the canopy in 3D CAD to make the design more efficient and working around the obstacles. The difficult part was fabricating connections between the structural members as the angles were 3 dimensional and each connection was different. Installation was also challenging as the whole structure had to be erected at height (unlike our usual method). Every step had to well thought out and positioned before fastening to avoid errors. Extra care was taken when covering the roof area to make it as weathertight as possible.
This was one of the more challenging canopy designs we have tackled, and required a team approach between the designer and installers to make it work.
The client was very happy with the quality and design and is now looking at extending the shade along the side of the house in future. They now have a warm, dry all weather outdoor living area which flows out from their dining and kitchen. During Christmas, they were able to cater for about 40 people which wouldn't have been possible without the canopy.
Our client's outdoor area presented many design and logistical challenges, due to the shape of the area and the design of the house. A team of designers and installers worked together to create a seamless outdoor space, a testament to their patience, skill and eye for detail. The result is a wonderful outdoor space that suits the house and a very happy customer.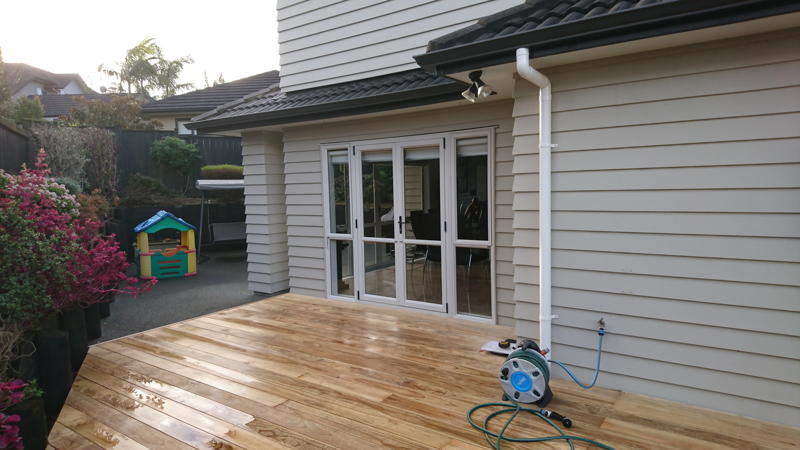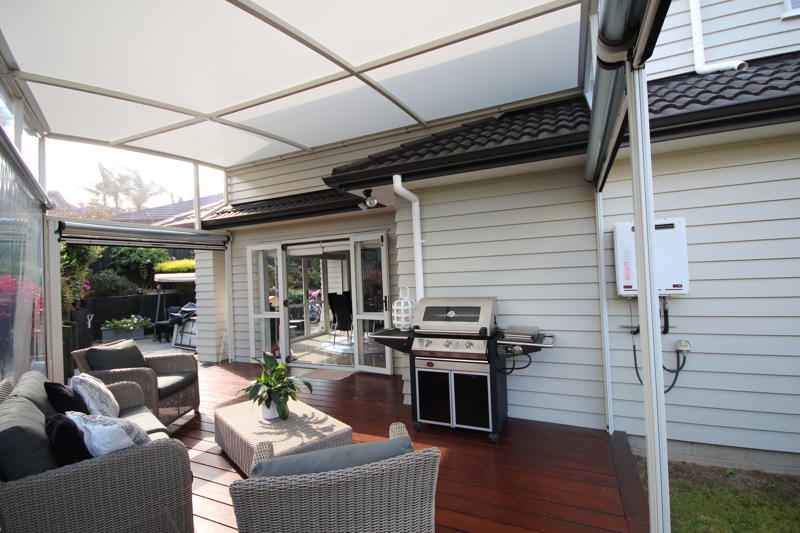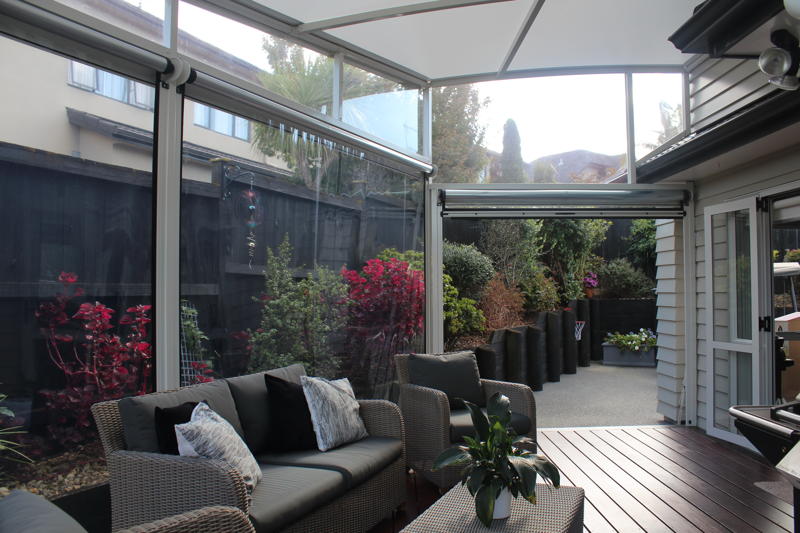 View more customer case studies
Get A Free No Obligation Quote
One of our sales reps will visit your home or workplace for a free, no obligation quote.Our reps will look at your situation, measure the space and advise how best to proceed. They will show you some fabric samples and steel colours, and discuss side screen options. Within a few days we will come back to you with a quote.