Our clients had an existing deck space with an outdoor oven and a BBQ, as they like to entertain and cook outdoors. However their deck was very exposed and they were primarily seeking a waterproof entertainment area. They needed a design that could work with some unusual angles and obstructions; they were seeking a company that could highly customise for their situation.
This project threw up some interesting design issues. Where the canopy joined the house on one side we had to seal against both weatherboards and brick. On the other side we had to join to an existing sloping soffit. This had never been done before – we had to design a special metal flashing that was also disguised a gutter to seal the two structures together and provide drainage. To complicate matters further we needed to work around 2 existing downpipes and make sure nothing leaked!
Our clients now get a lot more use out of their outdoor area, there are no leaks, and they tell us they have had many compliments from their friends.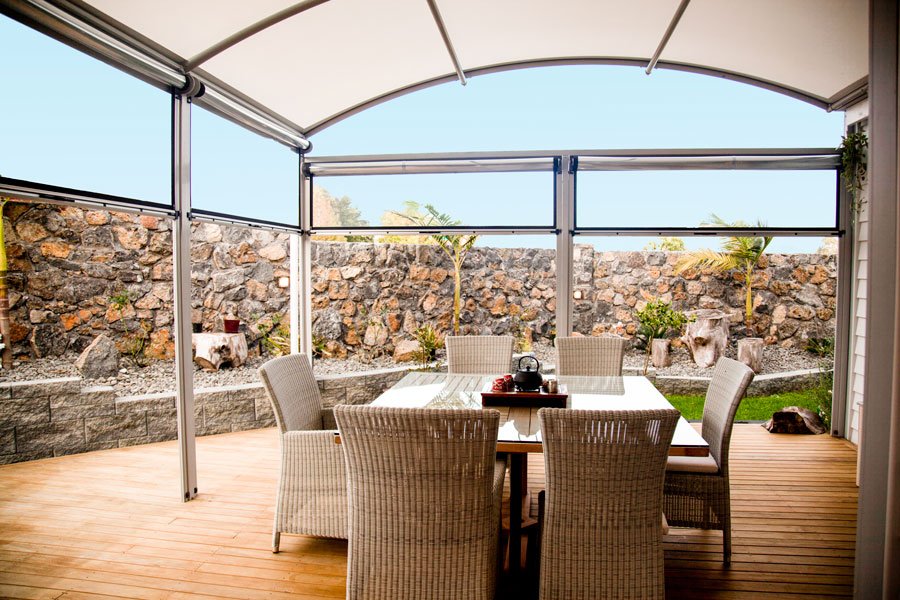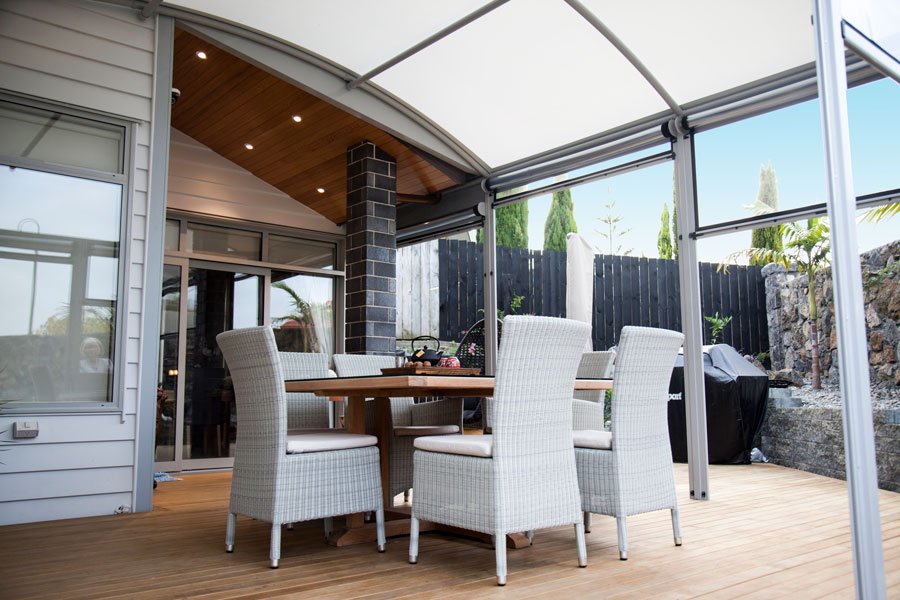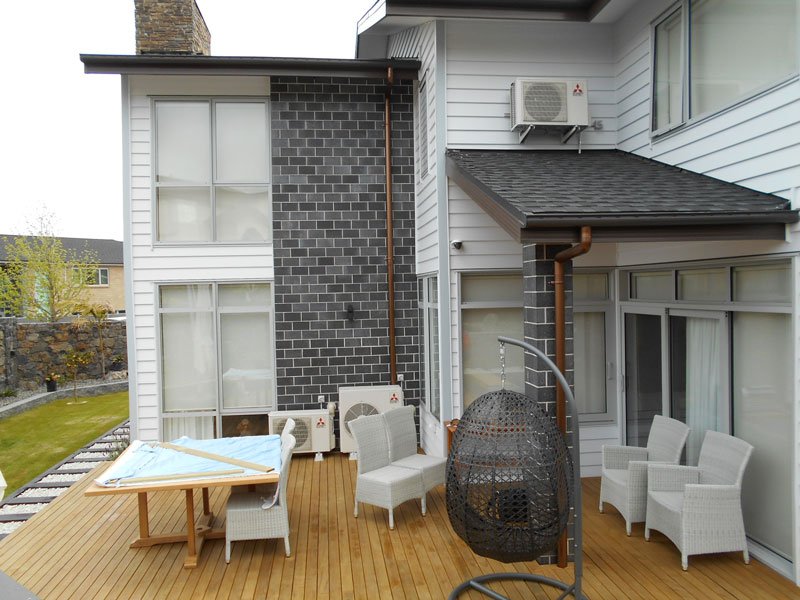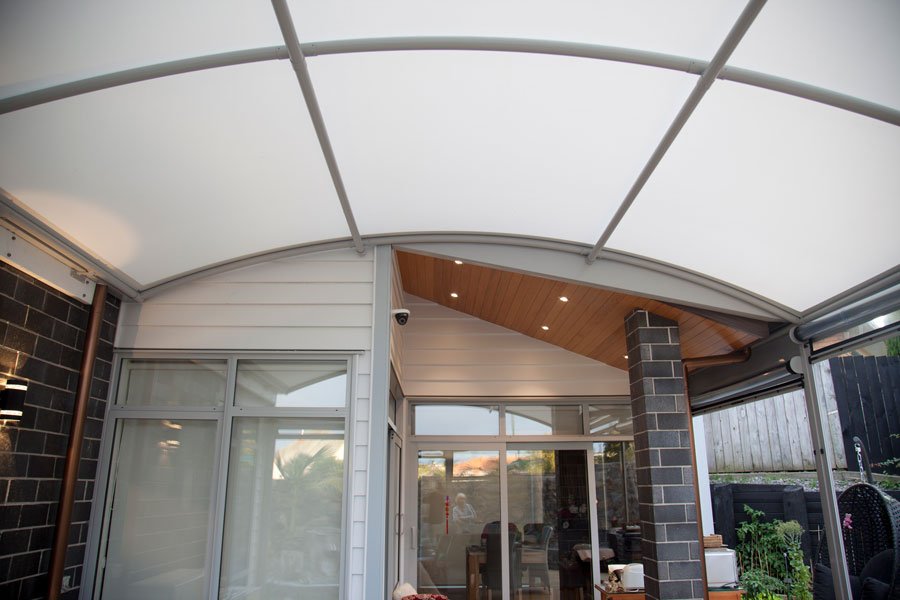 View more customer case studies
Get A Free No Obligation Quote
One of our sales reps will visit your home or workplace for a free, no obligation quote.Our reps will look at your situation, measure the space and advise how best to proceed. They will show you some fabric samples and steel colours, and discuss side screen options. Within a few days we will come back to you with a quote.