Winner – 2020 OFPANZ Award For Excellence – Tension Structures & Canopies <50 SQM
Our client is a musician who entertains frequently, and he wanted to cover their new deck to create a sheltered area for entertaining guests. The house was set on a lifestyle block, with great views. Their brief was for a modern, practical canopy to cover two sides of their house, which was totally enclosed. They also wanted the canopy to flow seamlessly around the corner rather than having it in two separate sections, which would have made it look like an add-on. Two entry and exit points were also required which were quick and easy to use.
Making the canopy into a continuous flow around the corner was the most complicated part of the canopy. Getting the angle correct as well as ensuring weather tightness of the cover was very important or it would not have worked. The angle detail was drawn in CAD and fabricated with precision in our workshop. It fitted perfectly onsite and everything worked out as planned in less than the time allowed for. The client was very happy with the finished product and we returned to enclose the whole area with retractable curtains and a swing door at each end for quick and easy access in and out of the canopy.
Winner – Excellence Award
OFPANZ 2020 Awards – Tension structures and canopies <50 SQM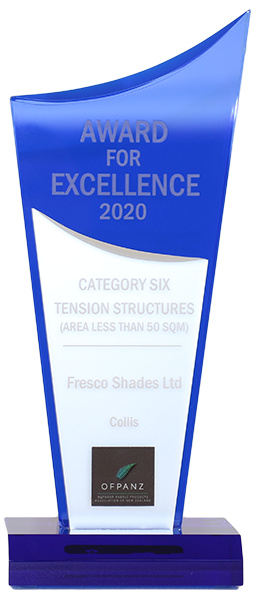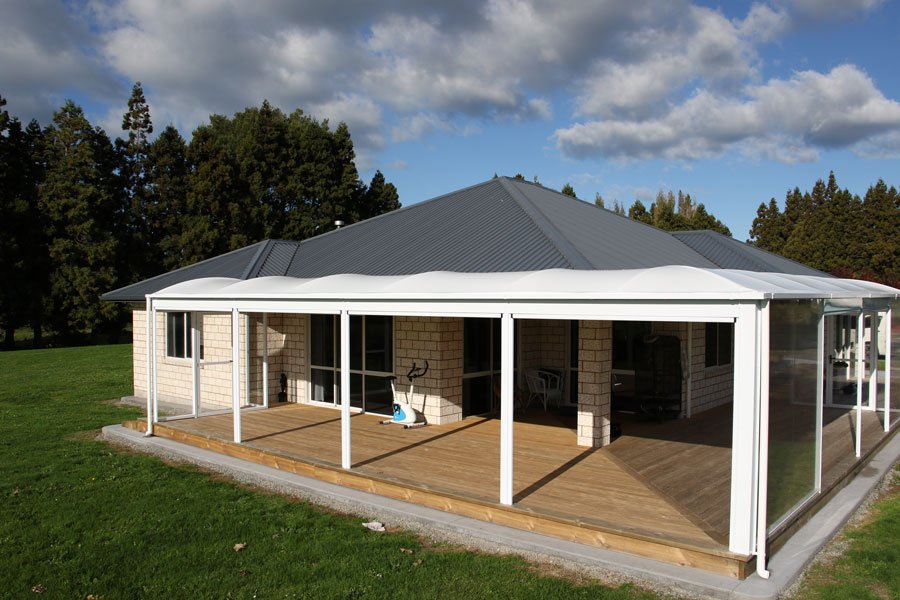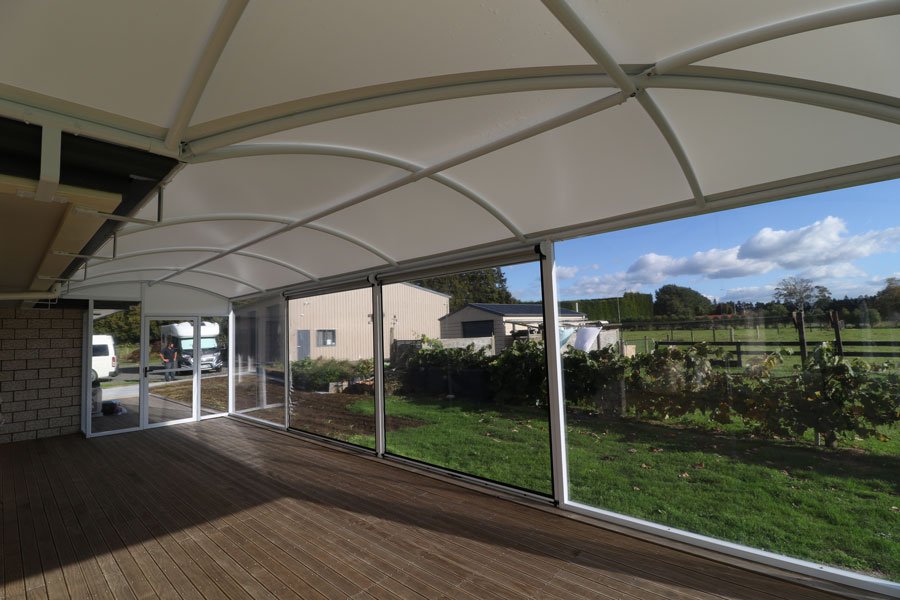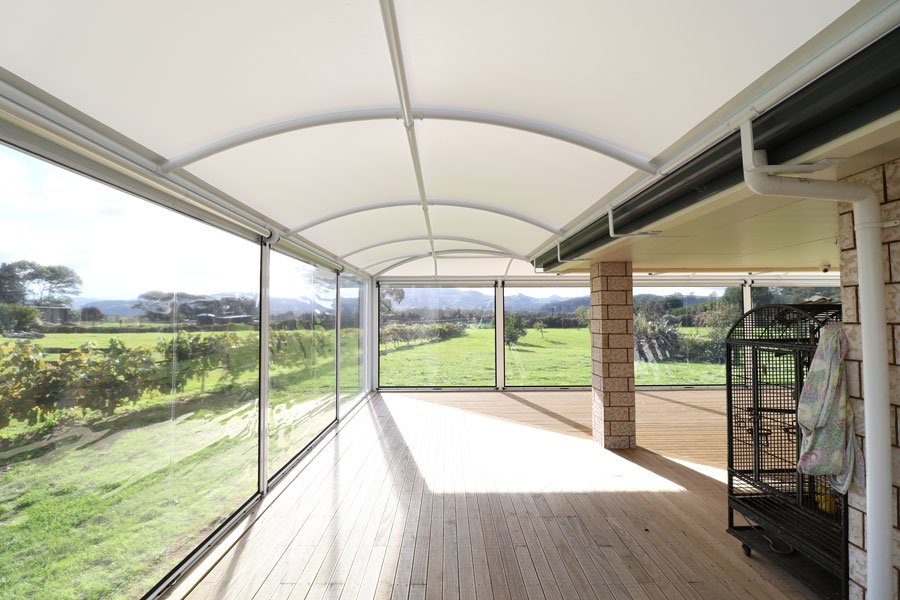 View more customer case studies
Get A Free No Obligation Quote
One of our sales reps will visit your home or workplace for a free, no obligation quote.Our reps will look at your situation, measure the space and advise how best to proceed. They will show you some fabric samples and steel colours, and discuss side screen options. Within a few days we will come back to you with a quote.